Wu Yi was born in 1934 in Yokohama, Japan, a native of Guangdong, China. He grew up in China, and studied traditional calligraphy and painting from a very young age. He graduated from the Nanjing Academy of Art in 1962, but with the onset of the Cultural Revolution he quietly honed his craft without exhibiting for over 10 years. Wu's ink paintings were completely different from the mainstream "revolutionary painting". When he began showing his paintings in the late 1970s, Wu Yi quickly rose to become a prominent figure in the Chinese art world.
In 1979, Wu Yi participated in Three Generations of Artists Exhibition organized by the China Ministry of Culture in the Summer Palace in Beijing. Master Li Keran praised Wu Yi for his skillful use of ink, while Master Liu Haisu was so impressed that he immediately invited him on a trip to Huangshan to sketch. The following year, the Nanjing Institute of Calligraphy and Painting was established and Wu Yi was invited to join as a painter.
1980s
In 1982, Wu Yi and his wife Shen Ronger traveled to Dunhuang, Gansu and Qinghai, tracing the journey of Princess Wencheng to Tibet, passing through Riyue Mountain, Qinghai Lake and Golmud to the Peak of Kunlun Mountain. It is a trip that they have made several times since. Inspired by the magnificent beauty of these areas, it has remained a constant theme in Wu's artwork.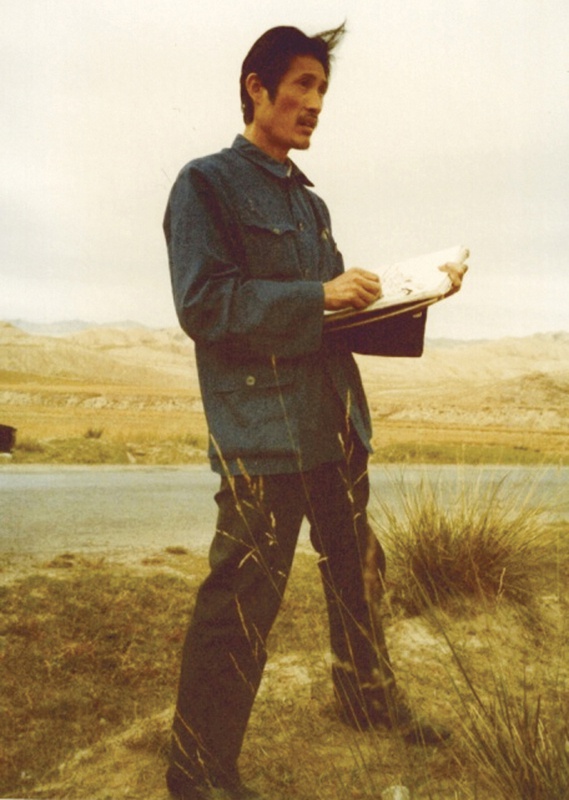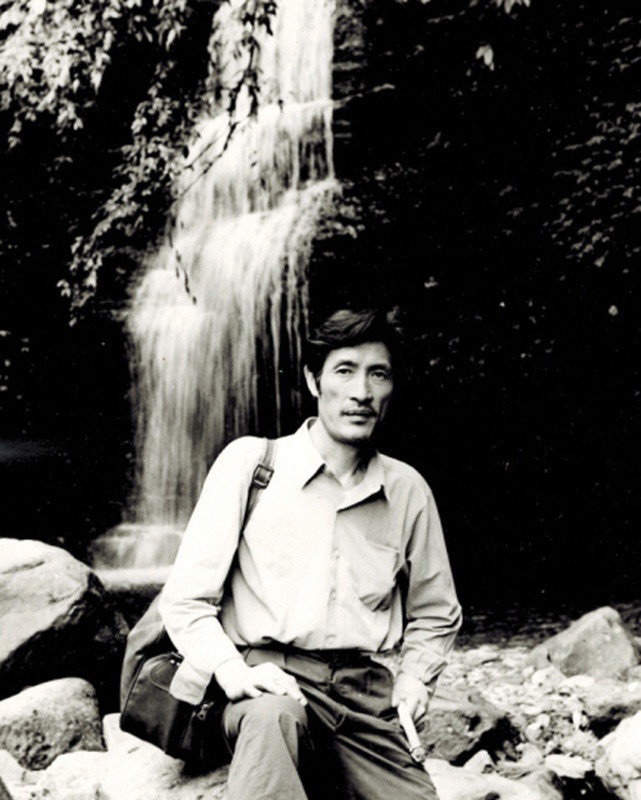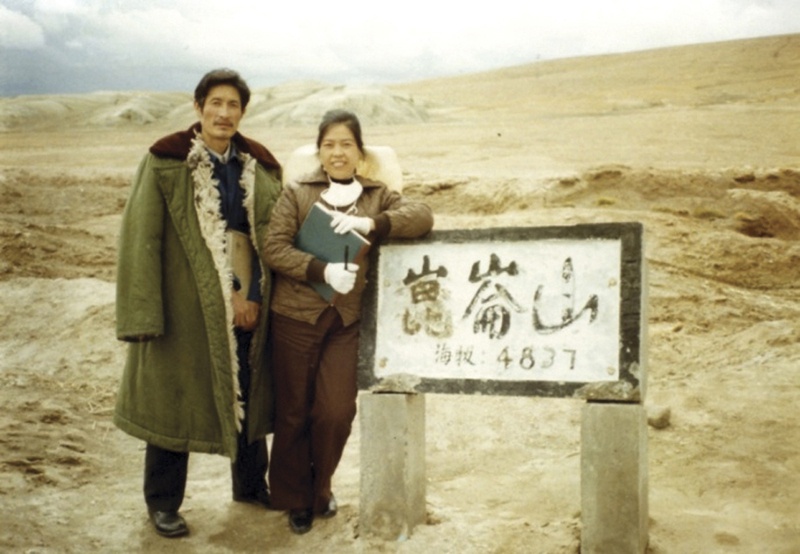 Wu Yi in Qinghai (left); Mount Emei (centre); with Shen Ronger at the Peak of Kunlun Mountain (right)
That same year, Wu Yi's painting High Mountain and Long River was featured on the cover of the highly influential Fine Arts Magazine, Meishu by editor Li Xianting. It included nine paintings of Wu Yi and an article about his art. Overseas, renowned American art historian Joan Lebold Cohen included Wu Yi's work in the exhibition A Mark on Their Soul that toured to the Brooklyn Museum in New York, the Smith College Museum of Art in Northampton, and the Boston City Hall Gallery.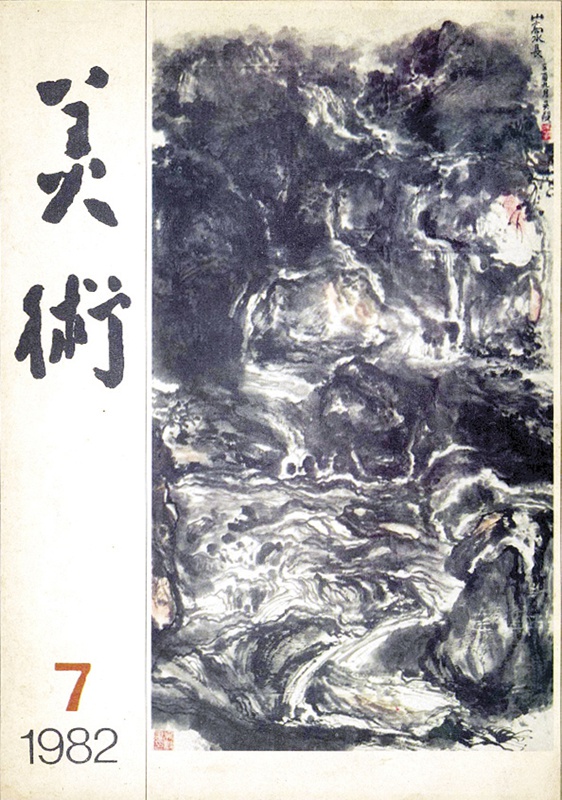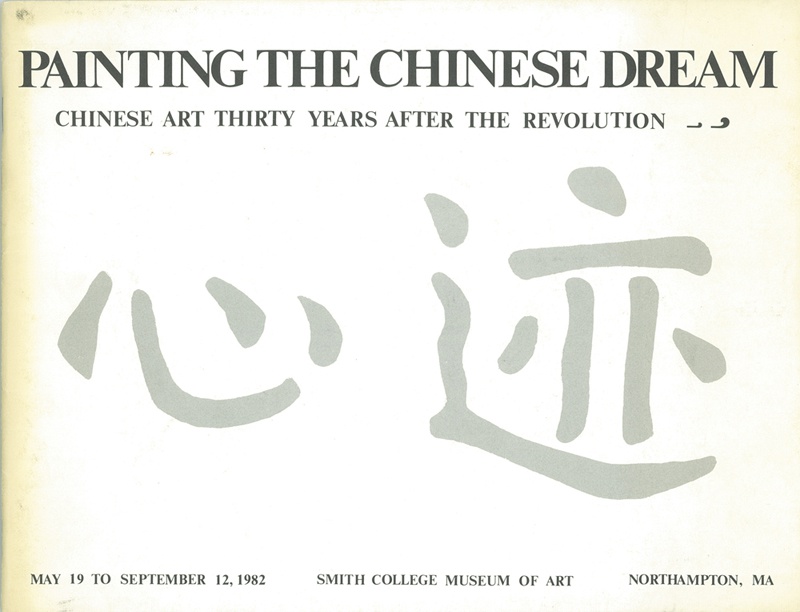 Meishu (left), Catalogue by Joan Lebold Cohen (right)
In 1984, Wu Yi traveled to Japan to research modern Japanese art, and later that year he and his wife immigrated to New York, where they still reside today. After his move to the West, Wu Yi continued to exhibit, and lectured at various Universities within the US.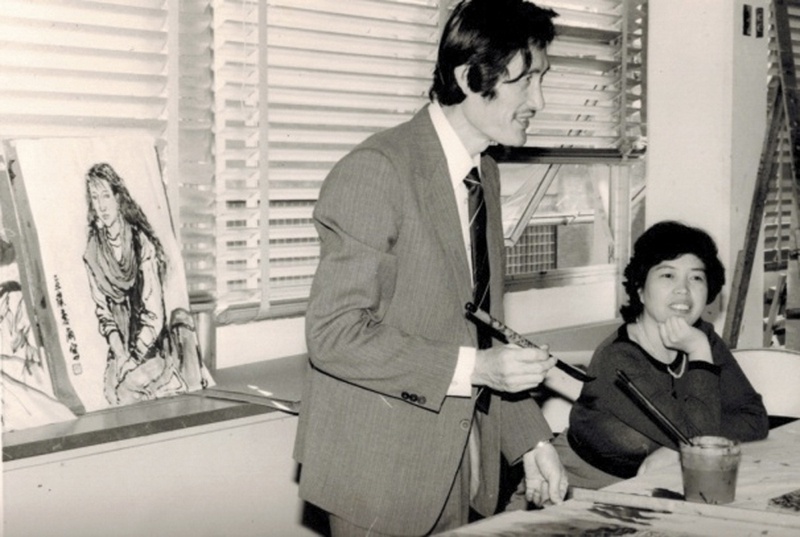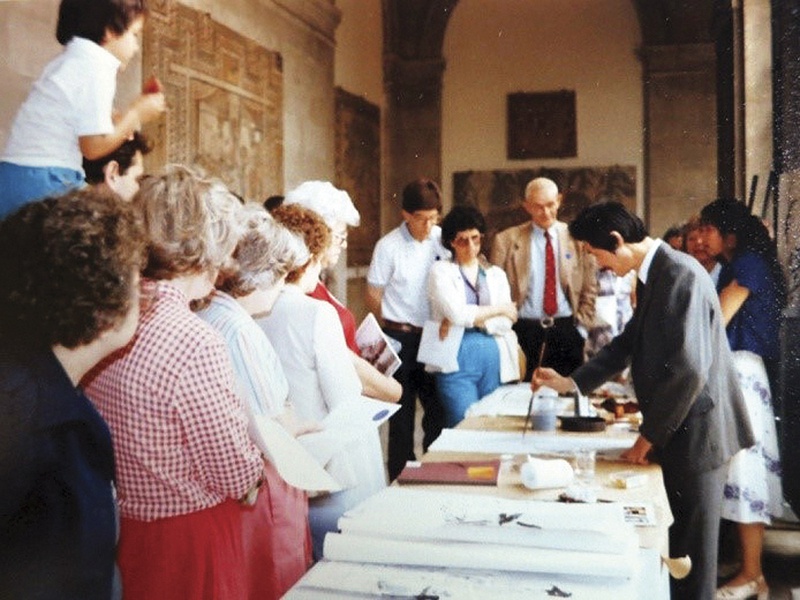 Wu Yi lecturing at Daemen College in New York (left), and at the Baltimore Museum of Art in Maryland (right)
In 1988, Wu Yi was invited as one of the "World Elite Chinese Painters" to have his personal seal engraved on a derrick stone at the Yangtze River Gorges.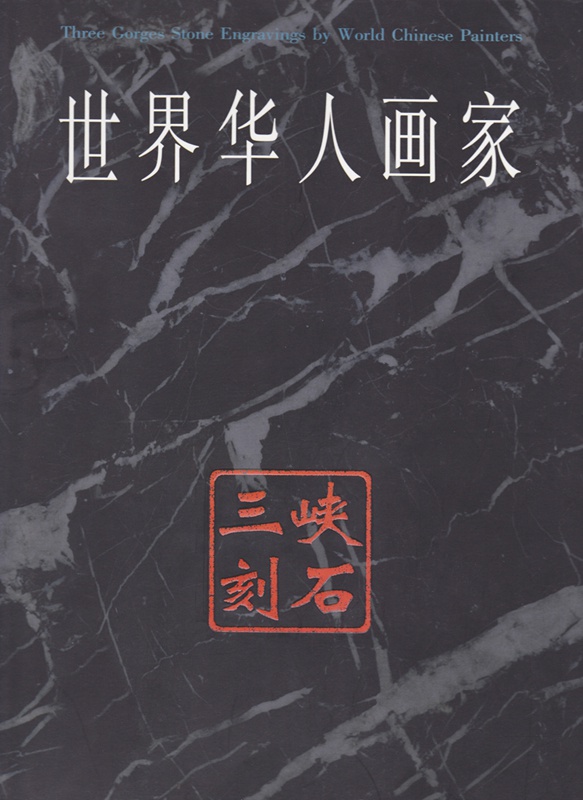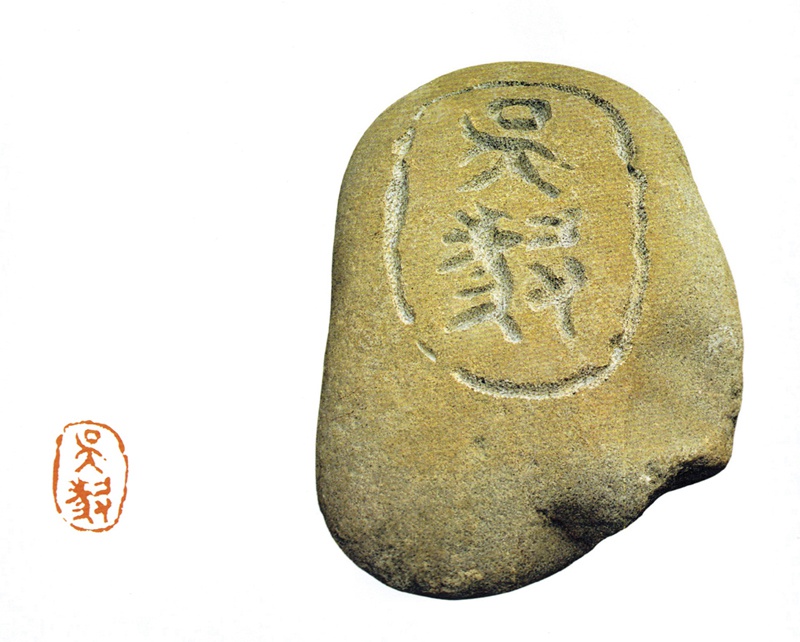 1990s
The National Art Museum of China organized a solo exhibition of Wu Yi in 1992. His painting Early Spring was collected by the museum. The follwoing year, Wu Yi had a solo exhibition at Shaanxi Provincial Art Museum, Xi'an, China.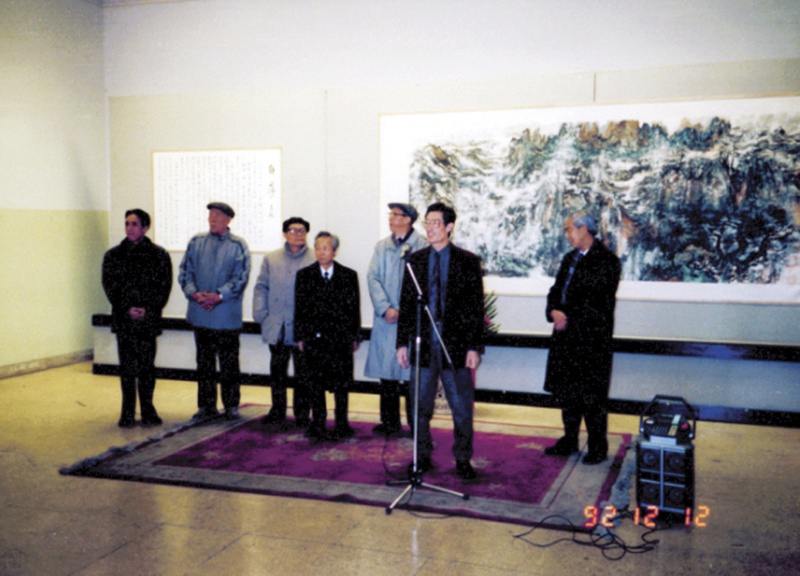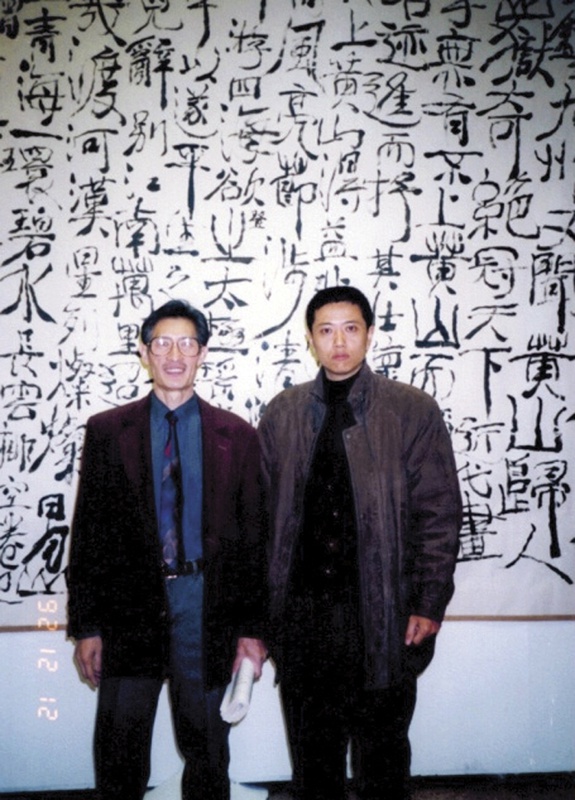 Wu Yi's opening at The National Art Museum of China (left); with artist Chen Danqing (right)
Wu Yi's vision was not limited to his own creation of art. As a pioneer, he founded the non-profit "Association of Modern Chinese Art" in New York to promote Chinese ink painting in the West. The association organized several symposia and invited Chinese artists and scholars to the United States for academic exchange.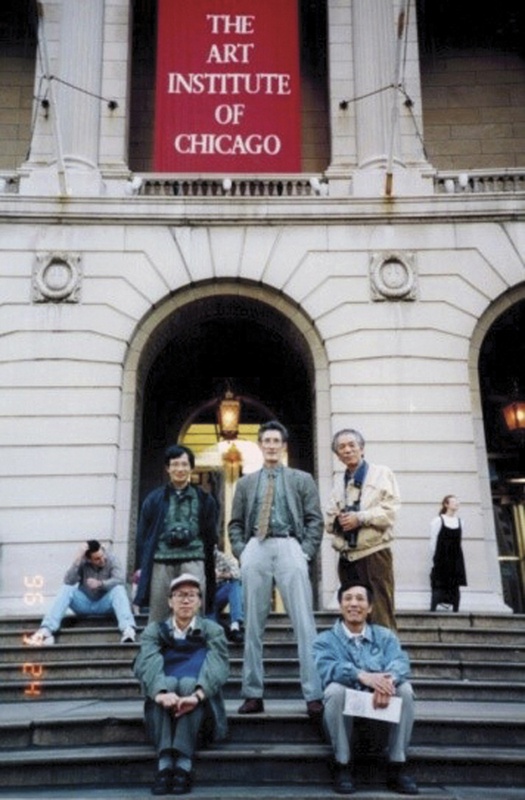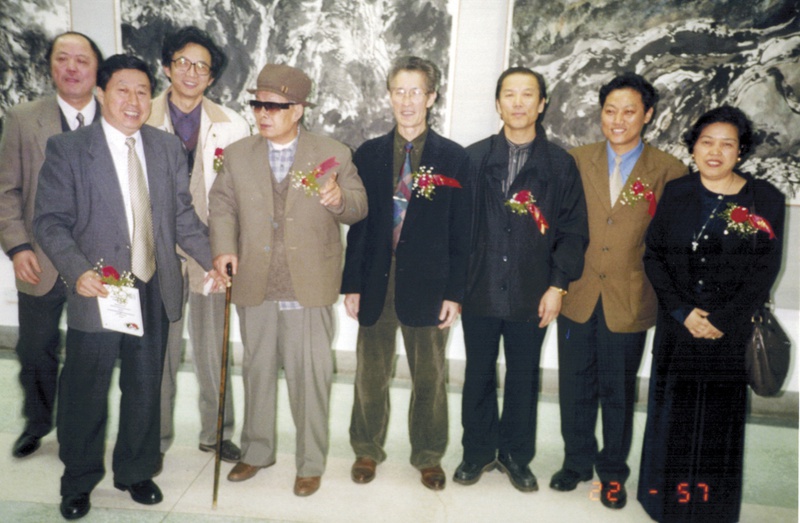 Wu Yi and Chinese scholars at The Art Institute of Chicago, USA, 1994 (left) Artists Abroad, Wu Yi & Shen Ronger at Liu Haisu Art Museum, Changzhou, China, 1988 (right)
The Deputy Consulate General of China in New York and Wu Yi showing the painting Red Plum Blossoms on a Clear Winter's Day taken by the prime minister Zhu Rongji, 1999
2000s
In 2001, Wu Yi participated in the Exhibition Masterworks of Chinese Painting: The Last 100 Years 1901-2000, at the National Art Museum of China. His works were collected and published in Masterworks of Chinese Painting. In 2002, Wu Yi organized the well-received International Fine Arts Conference in New York. 30 scholars from China, Hong Kong, Taiwan, the United States, Canada were invited to give lectures. Wu Yi published his essay Modern Value of Ink Language at the conference.

International Fine Arts Conference in New York, 2002
In 2008, the Asia Society Museum organised Traditional and Modern: Ink Paintings by Wu Yi and hosted the international symposium Aesthetics and Theories on Chinese Ink Painting, organised by Wu Yi in New York.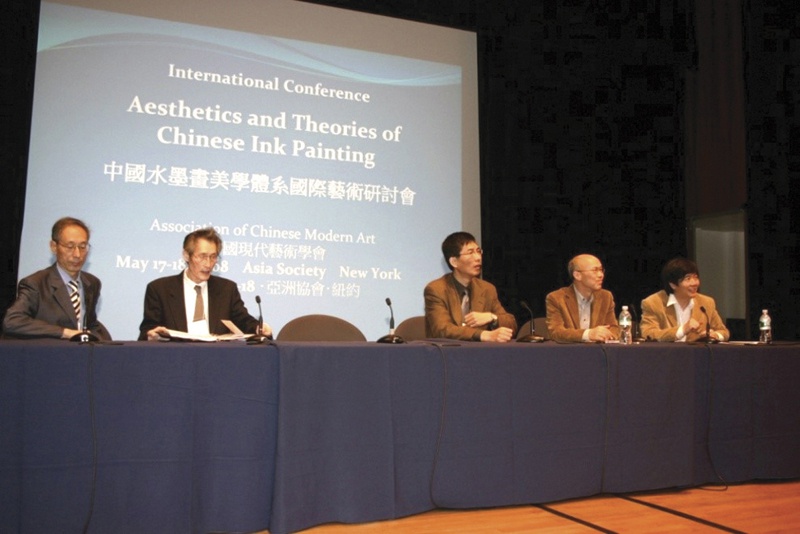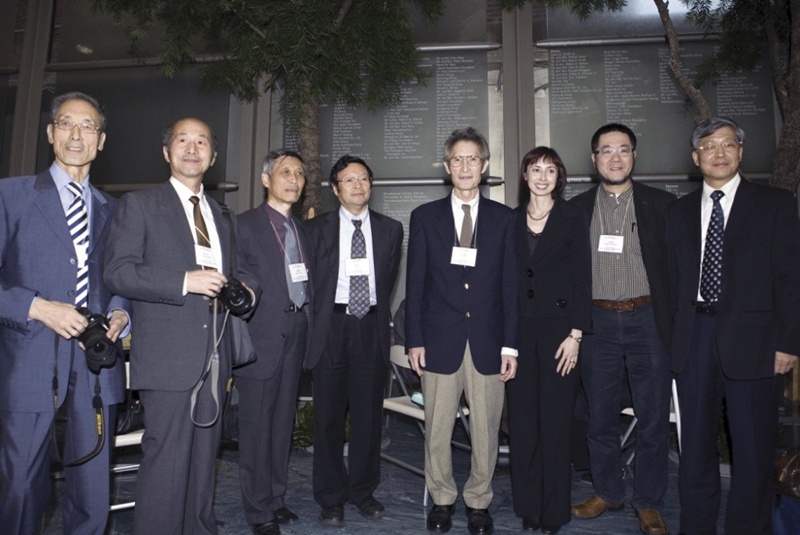 Asia Society Symposium (left), exhibition (right), New York, 2008
Recent Exhibitions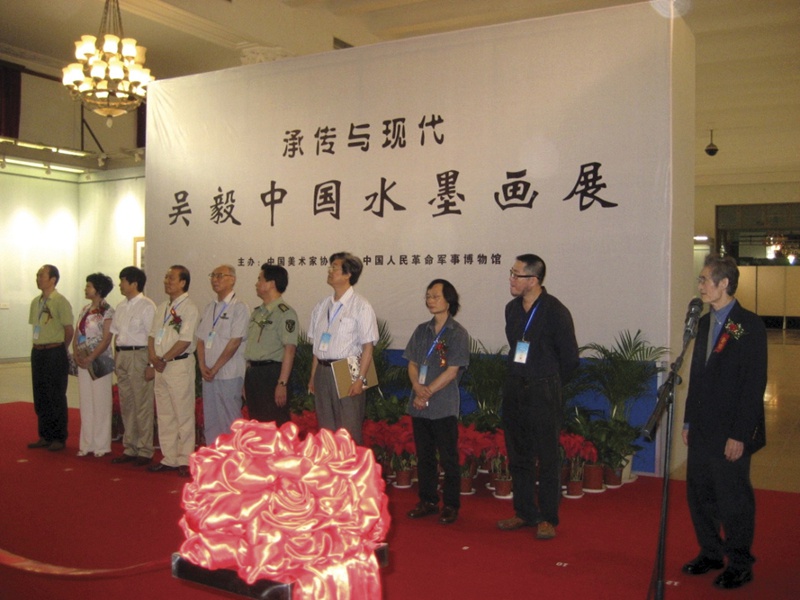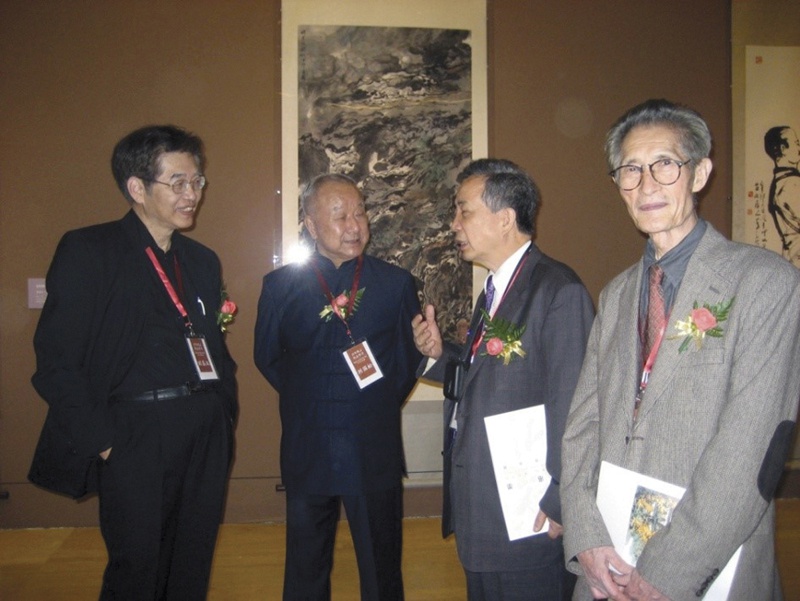 The Military Museum of the Chinese People's Revolution organized Legacy and Modern - Wu Yi Chinese Ink Painting Exhibition in Beijing, 2009 (left)
Wu Yi at the100th Anniversary of Revolution Art at the National Art Museum of China in Beijing, China, 2011 (right)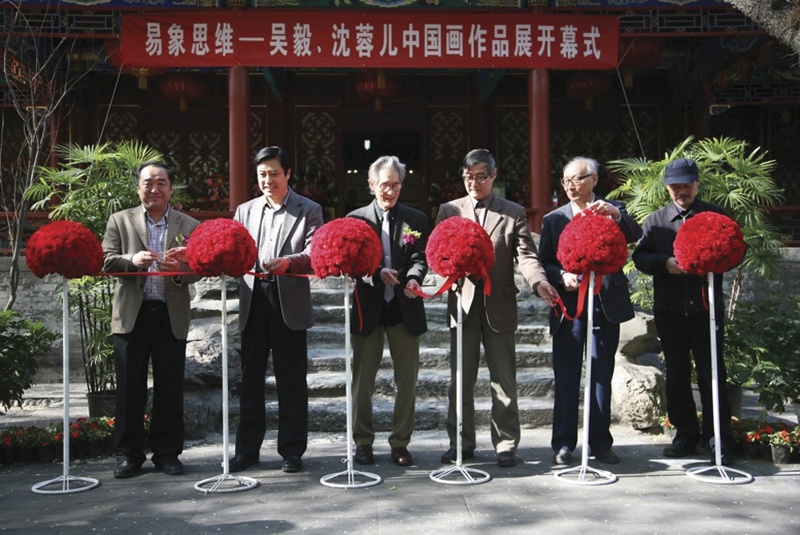 Xiang Thought, Joint Exhibition of Wu Yi & Shen Ronger organized by China Ministry of Culture, held at the Gong Wang Fu Museum in Beijing, China, 2012 (left)
Wu Yi presenting a talk entitled Classic Chinese Ink Painting and Calligraphy - Ink and its Spiritual Context at the San Diego Museum of Art in the United States, 2015 (right)
Wu Yi has tirelessly researched traditional philosophy and aesthetics. He traced the Chinese artistic tradition back to the beginning of Chinese Civilization, and adapted the concept of "Image-Consciousness" into his art, seeking a connection and breakthrough between the ancient and contemporary. Never chasing fame or fortune, Wu Yi has been exploring this narrow path of art on his own for all these years. He is very confident in the spirit of traditional Chinese culture, and believes that infusing this spirit into art is the key to establishing the unique value of Chinese art in our contemporary world.