Zhang Gong was born in Beijing, China in 1959. He graduated from the Central Academy of Arts & Design with a Master of Fine Arts in 1993, and is currently an Associate Professor in the Department of Information Art & Design at the Academy of Arts & Design, Tsinghua University in Beijing. Zhang Gong's paintings often draw inspiration from popular culture, with surrealistic cartoon-like images and symbols laden with absurdity and humour, embodying his concerns about rapid changes around the world and his reflections on the existential status quo. Zhang Gong is also one of the pioneers of hand-drawn animated short films in China.


China's reform and opening up in the late 1980s saw the flourishing of international cultural exchange, which enabled young Zhang Gong to experience Western painting and create in a liberalised atmosphere. Zhang Gong's surrealistic narrative-driven paintings of the 1990s expressed concerns and personal sentiments about the transformation of Chinese society, and gained renown amongst overseas galleries and curators. He participated in important exhibitions alongside Liu Ye and Yue Minjun, such as China! in Bonn, Germany in 1996, and 8+8-1: Selected Paintings by 15 Contemporary Artists, whichtoured Europe in 1997, earning him recognition on the Chinese contemporary art scene.


In 1999, in order to express complex artistic concepts to a larger audience, Zhang Gong decided to devote himself to creating animated short films. In the past decade, he created five fully hand-painted animations, which have since been selected for many international animation festivals and won numerous domestic and international accolades.


In 2010, Zhang Gong returned to painting. At a time when Chinese contemporary art enjoyed significant international attention, Zhang Gong made his first visit to New York. After the trip, he began to focus on paintings about New York and Beijing. After 2017, Zhang Gong's imagination found greater freedom, manifesting itself in an allegorical narrative style. His dreamy, utopian lands dotted with religious motifs drew viewers into reflections on the relationship between faith and society.


Zhang Gong has exhibited at the Art Gallery of Beijing International Art Palace, Hive Center for Contemporary Art, CourtYard Gallery; OCT Art & Design Gallery in Shenzhen; MOCA in Shanghai; Palace Ridge Gallery in Tokyo; Klein Sun Gallery and Eli Klein Fine Art in New York, Gallery Marash in the Netherlands; Kunstmuseum in Bonn, Germany, and Singapore Art Museum. His works are collected by M+ in Hong Kong, Asia Society, the Saatchi Gallery in London, and the China Artists Association, among others.
1992 - 1999: Surrealist paintings
Western contemporary art and various progressive theories and ideas flooded into china in the 1990s. These conditions influenced zhang gong, who became eager to engage in dialogue with his audiences and society at large through the medium of painting. Much of this intent is concealed in the absurd yet humorous symbols of his early surrealist paintings. The cartoon-like subjects of these paintings not only convey the subtleties of the artist's inner monologues, but also express concern for the rapid transformation of chinese society, and even offer various reflections on cultural, environmental and living conditions. Bright colour tones and well-structured layouts became his signature style.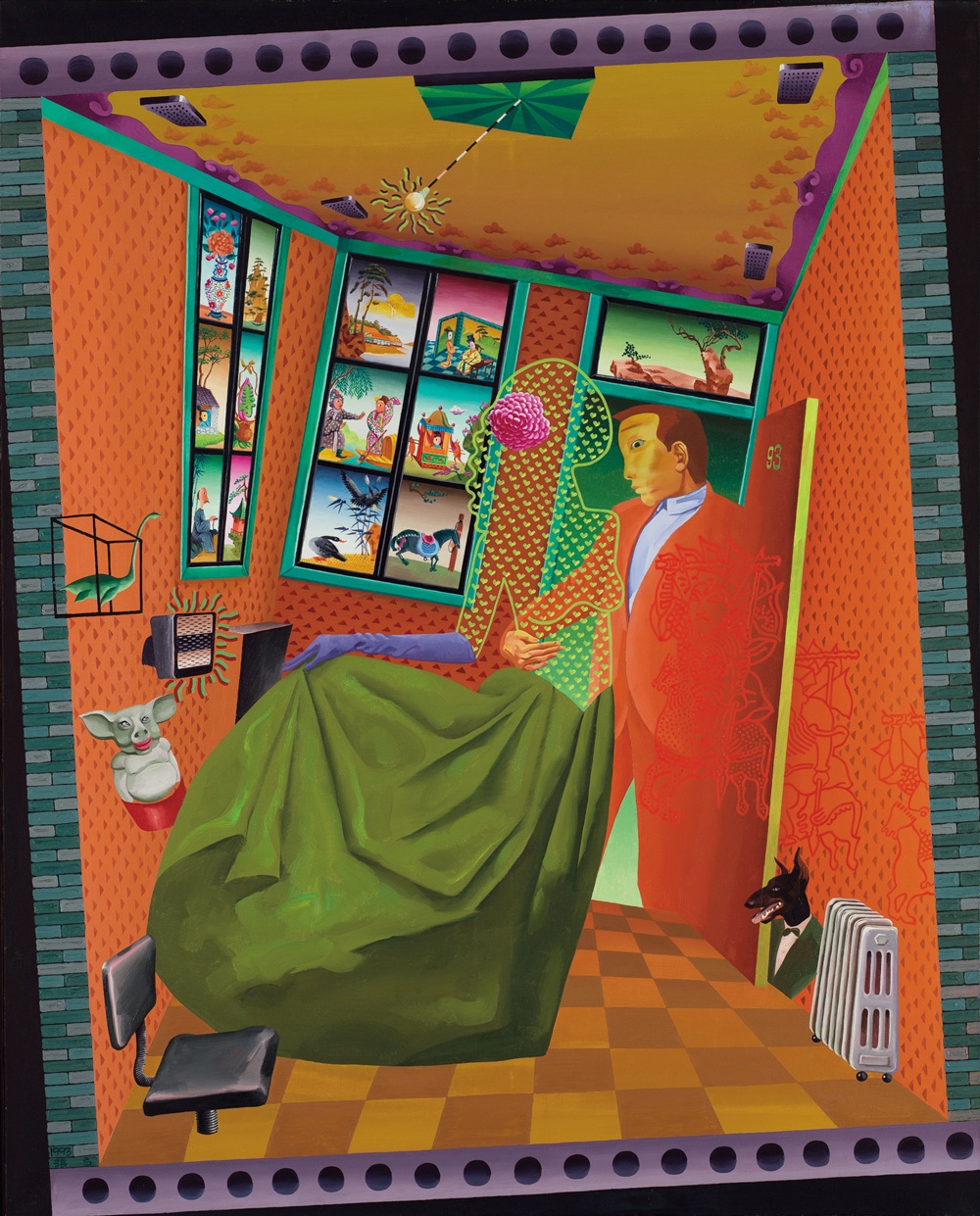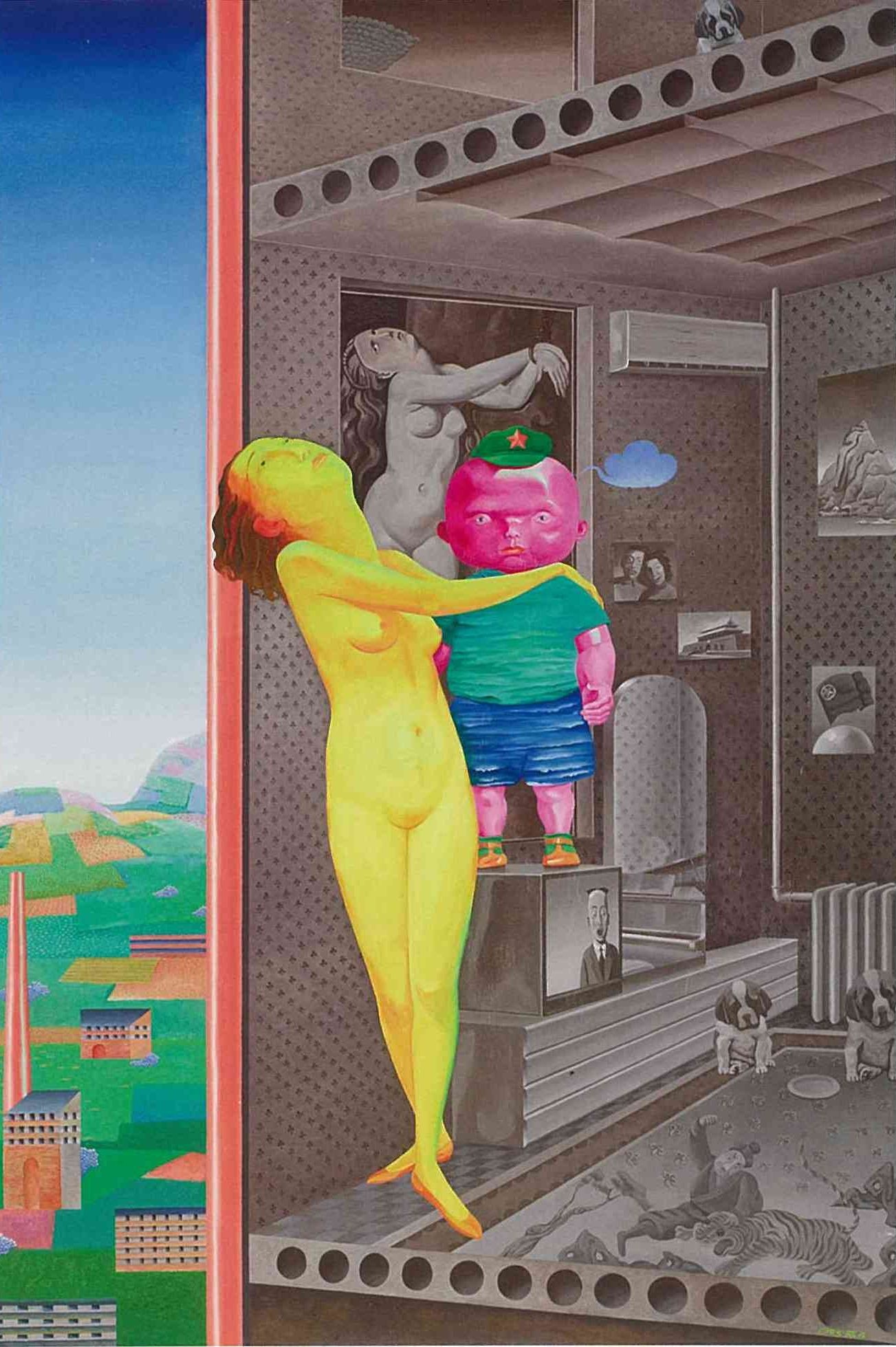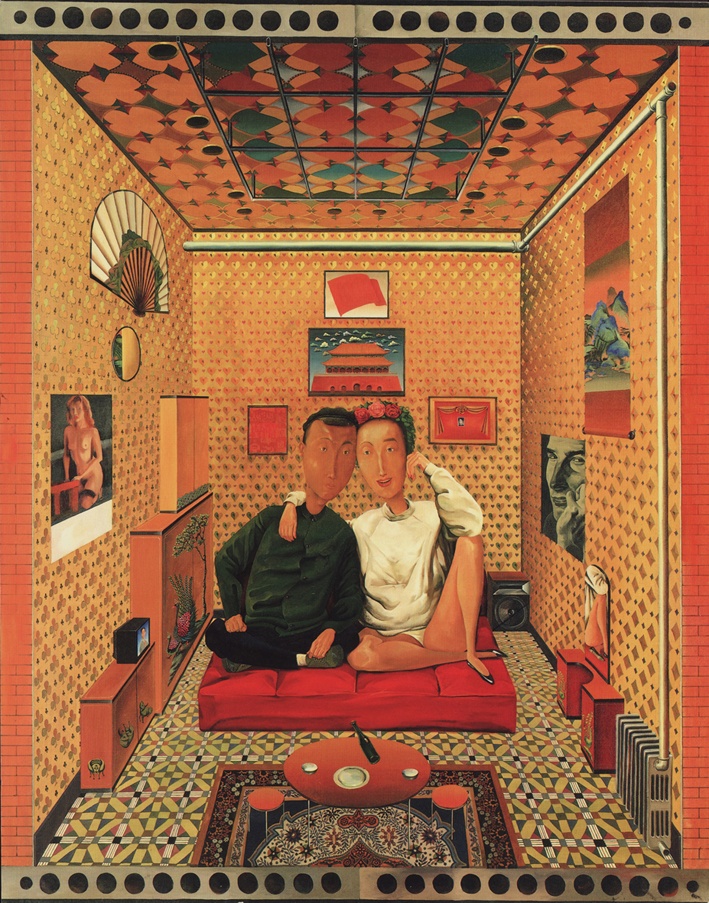 Left: Elements of Love | 1993 | Oil on canvas | 100x80.5cm
Middle: The Brave Tom | 1995 | Oil on canvas | 193.5x130cm
Right: Family Scene | 1992 | Oil on canvas | 227x181cm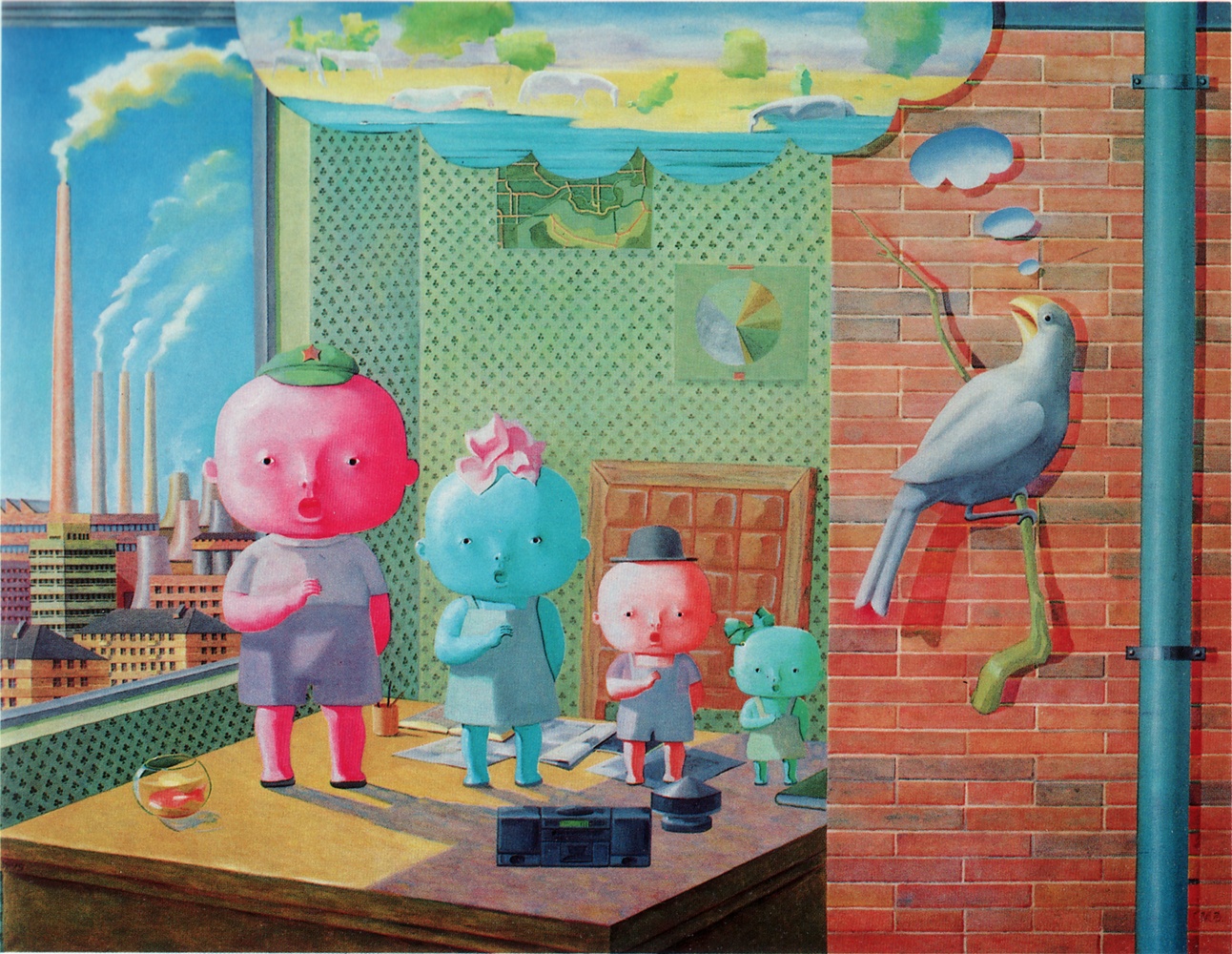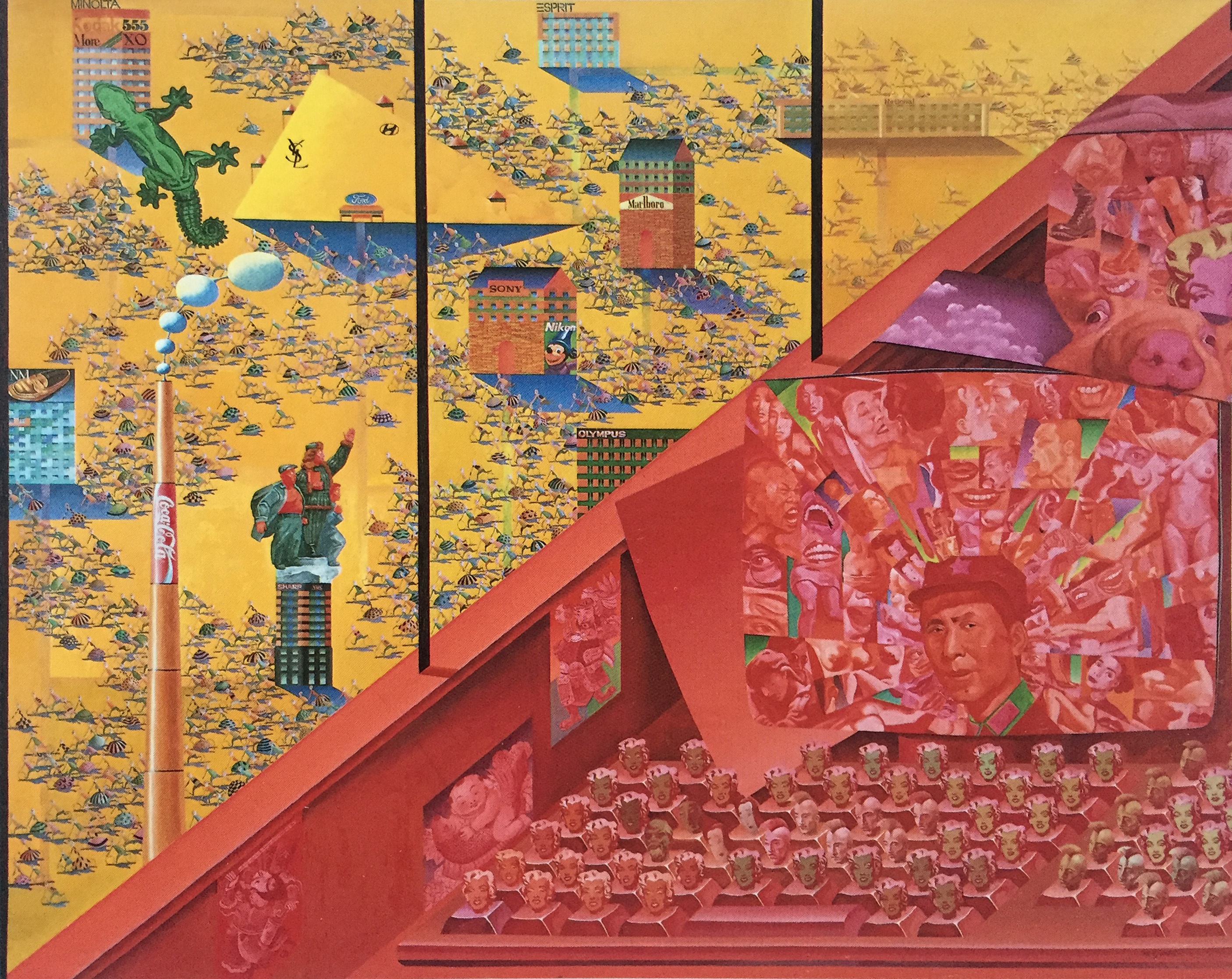 Left: Happy Childhood | 1995 | Oil on canvas | 112x145cm
Right: Computer Virus No.4 | 1996 | Oil on canvas | 182x227cm


1999 - 2009: Diving into the world of animation
Zhang gong began to create animated short films in 1999, as part of his enquiry into different expressions of complex artistic concepts and how to convey these messages to a larger audience. Over the course of a decade, he created several hand-painted short films, including Trees (2003), Birds (2004), Black Pig, White Pig (2005), The Perturbation of the Mind (2006) and Miss Red (2009). Relying on his innermost emotions to deliver authentic stories of these whimsical characters, whilst reflecting upon the injustices arising from the rapid development of chinese society, zhang gong steers the viewer towards self-examination and reflection upon human values.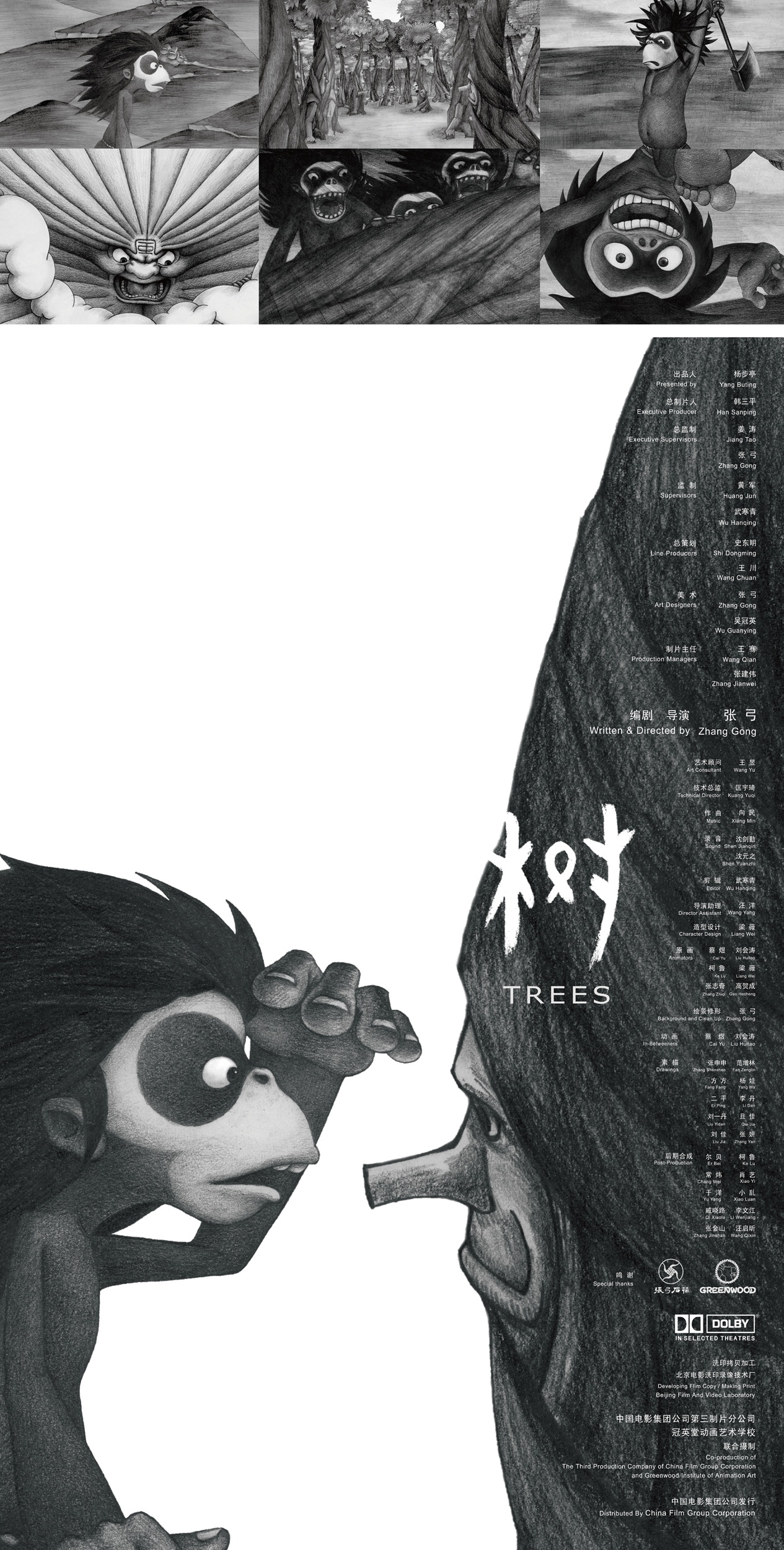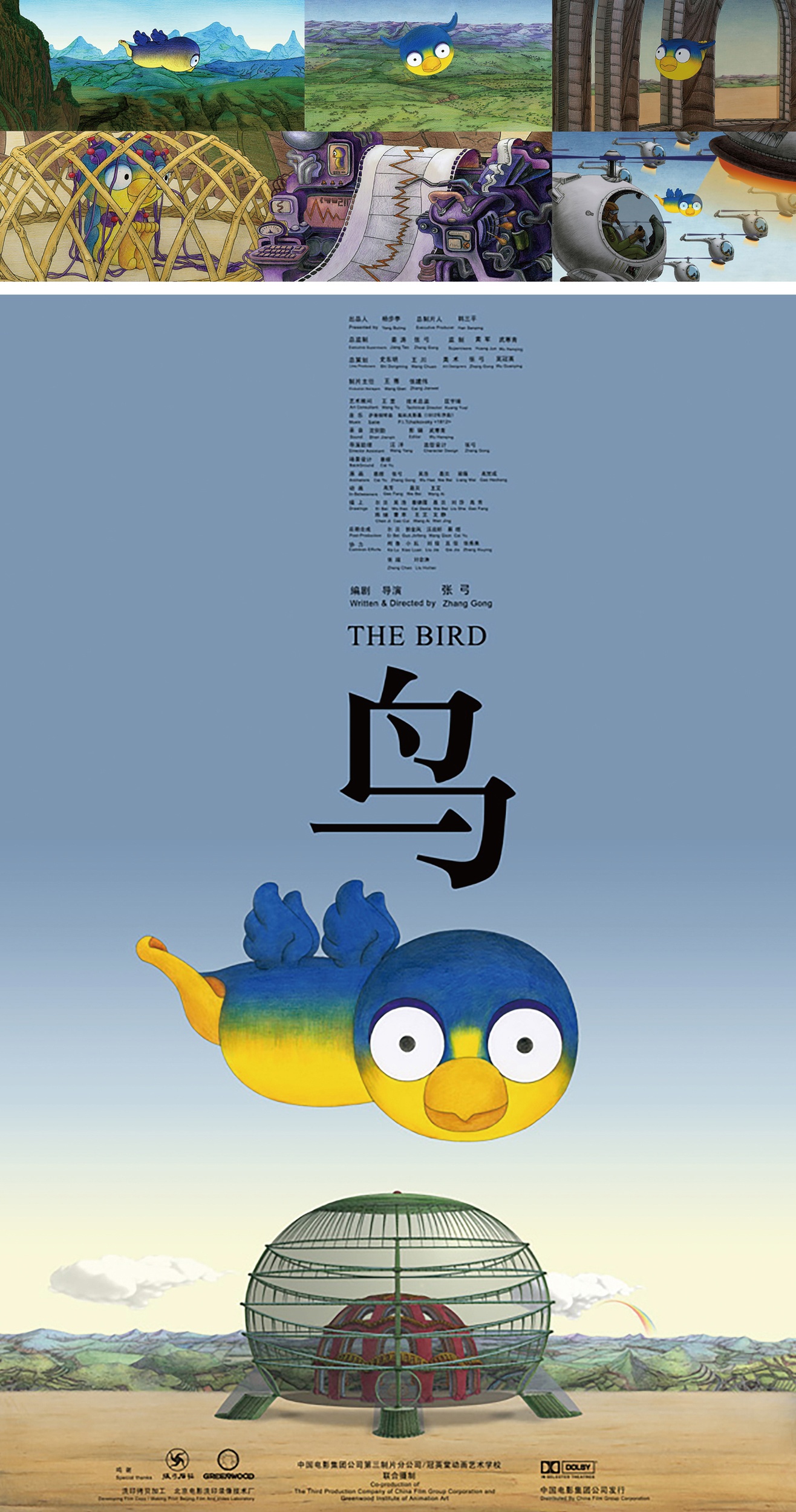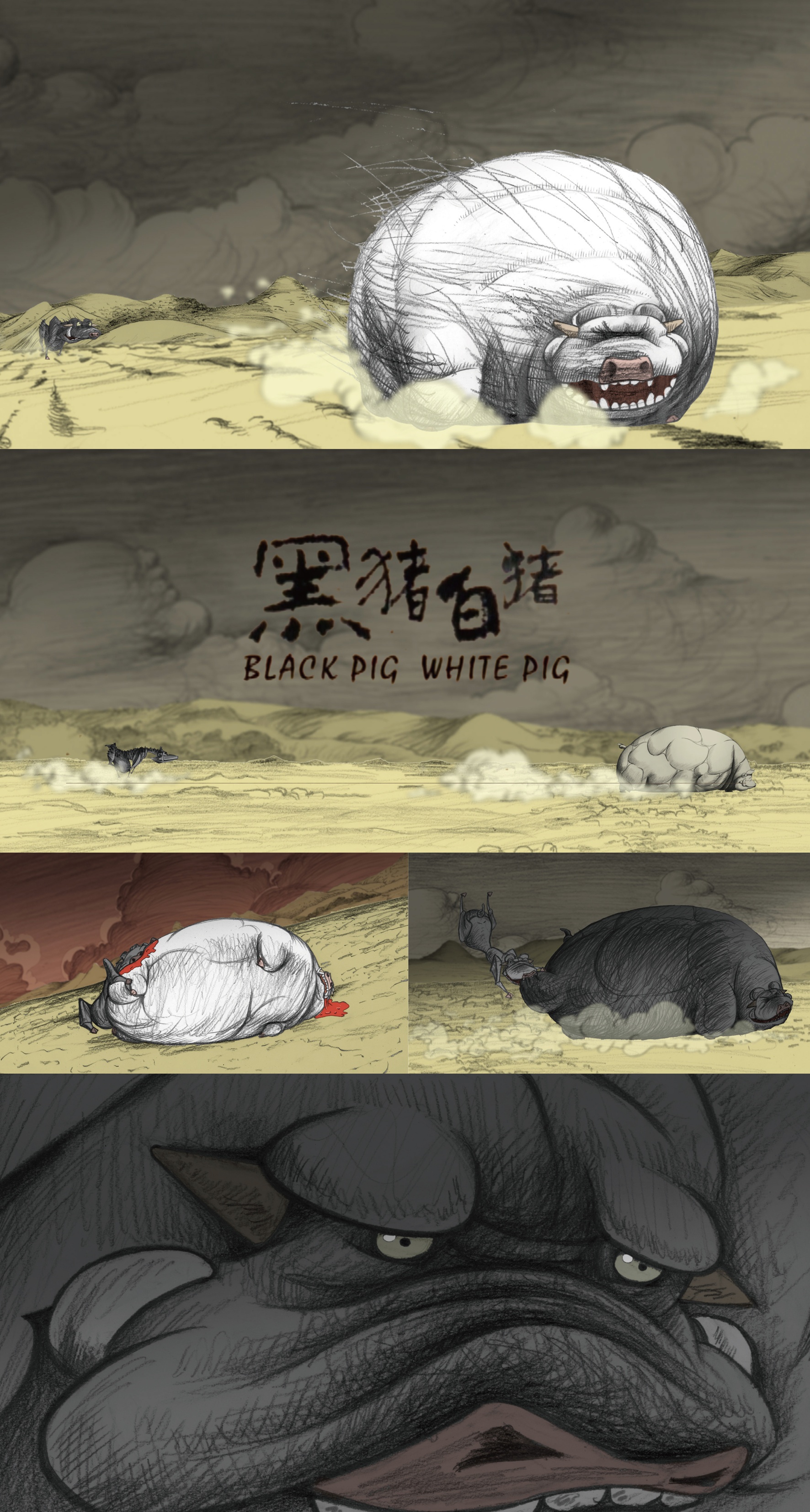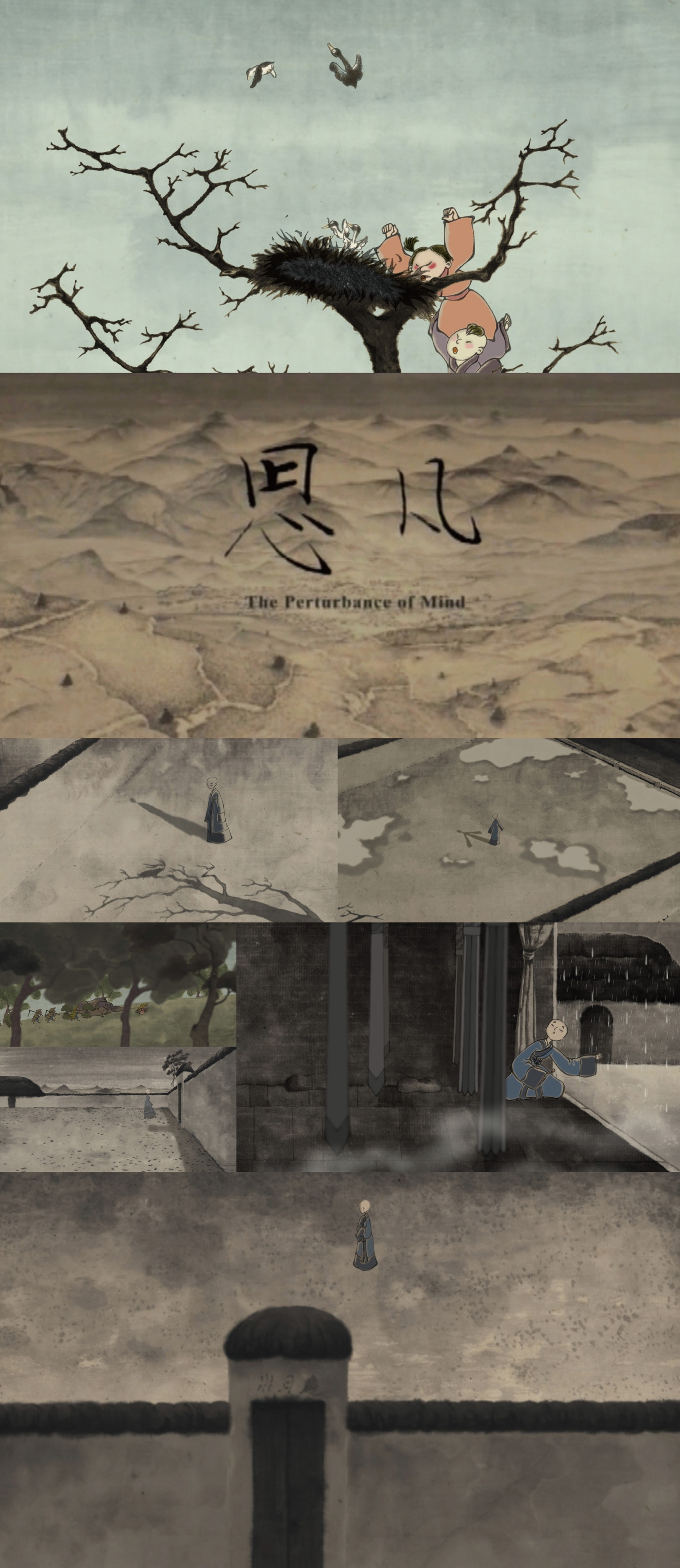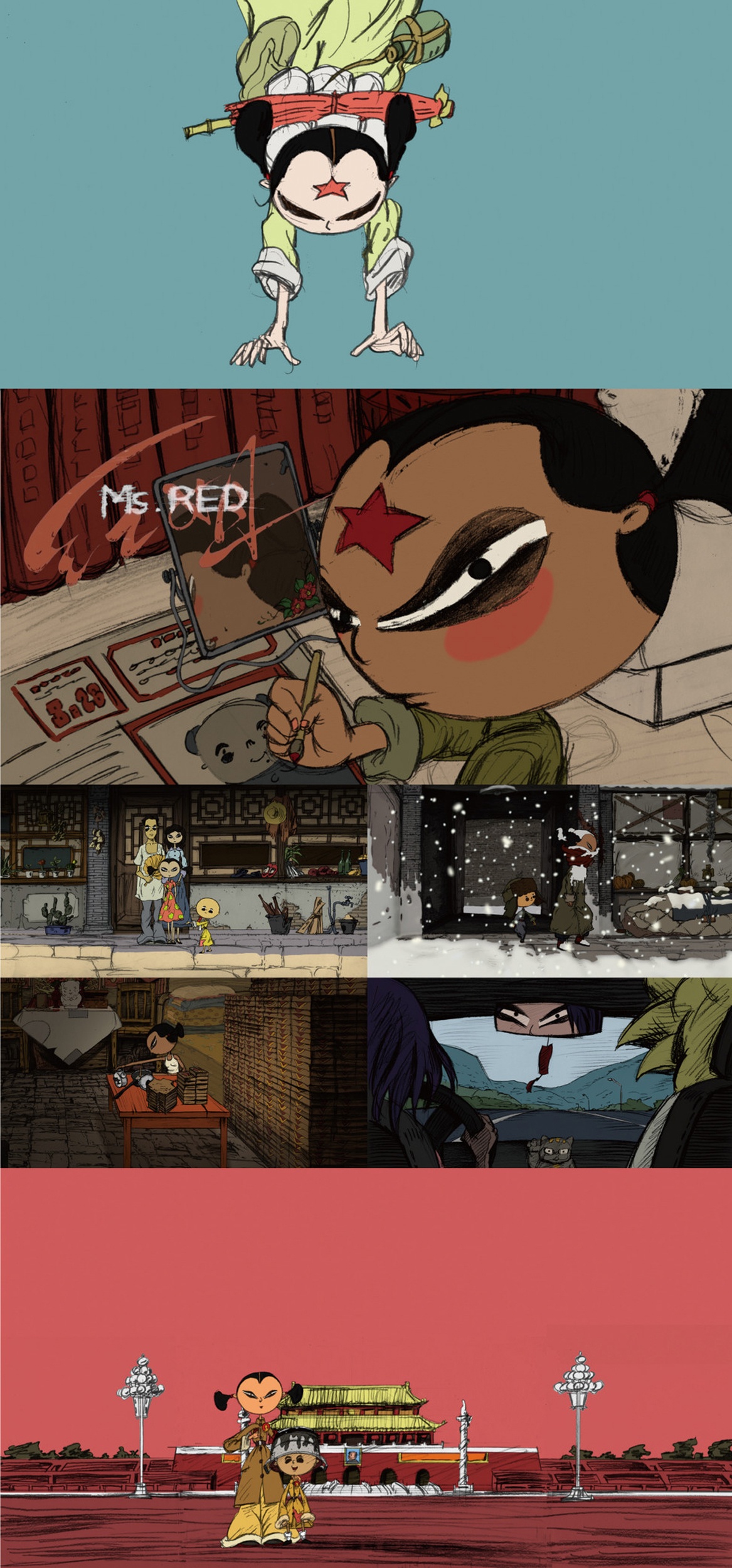 2007: Repositioning cartoon characters
Sometime in 2007, zhang gong rediscovered painting whilst working on his animations. He appropriated and reinterpreted classic masterpieces from western art history, for example liberty leading the people, the last supper, the birth of venus and the angelus, inserting his character "Ms Red", or replacing original subjects with cartoon characters familiar to modern-day viewers, injecting a dark and humorous twist. These works lead the audience into strange yet seemingly familiar worlds far beyond normality, a commentary on the living conditions of ancient and modern chinese society.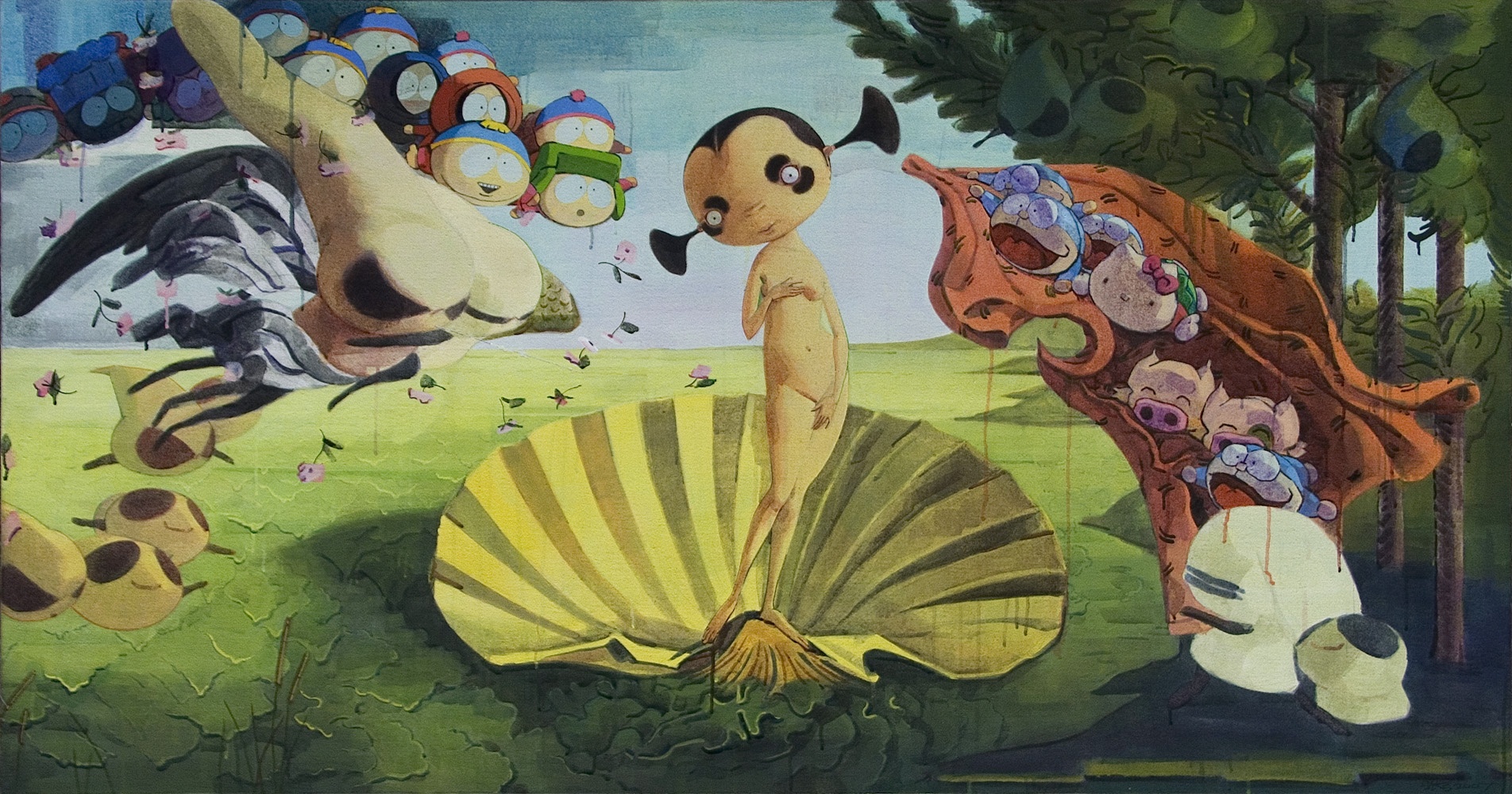 The Birth of Venus | 2007 | Acrylic on canvas | 100x190cm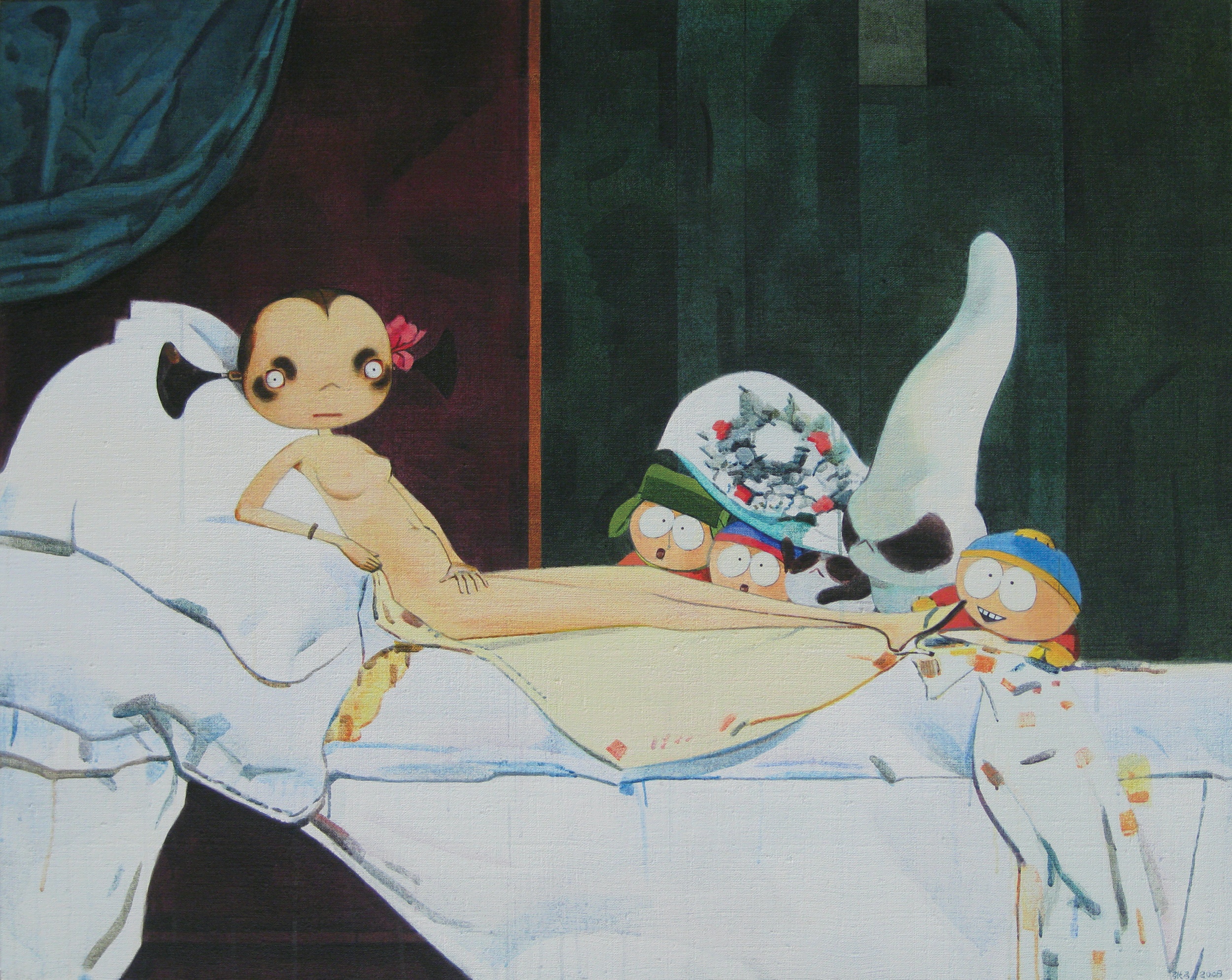 Maja | 2008 | Acrylic on canvas | 112x145cm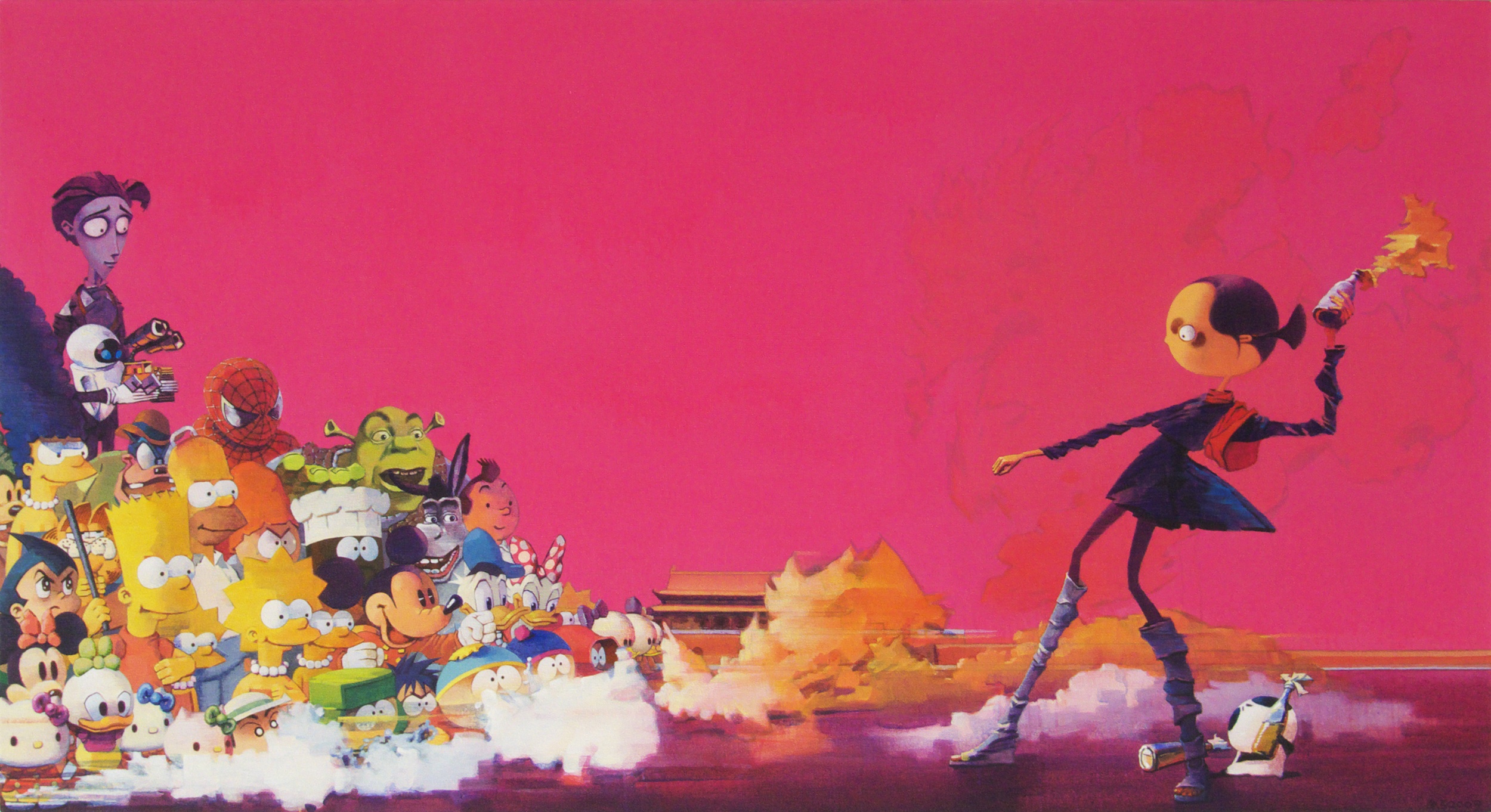 Confrontation | 2009 | Acrylic on canvas | 120x220cm


2010 - 2016: Metropolis series

After his first visit to New York in 2010, Zhang Gong officially returned to painting, focusing on New York and Beijing. Urban life in New York has become a symbol of materialistic culture, its high-density and fast pace of life inducing depression and anxiety in its inhabitants. Zhang Gong felt that the history and culture of Beijing, where he was born and raised, had deteriorated in the face of extreme commercial expansion. He recorded, painted and re-imagined the city with his brush, depicting the city's densely-layered architectural landscapes and details with extraordinary delicacy and patience, interspersing his signature characters amidst complex architectural structures. The compositions and tones of this era became more concise, capturing the textures of the city in order to represent the impact of social changes and rapid urbanisation.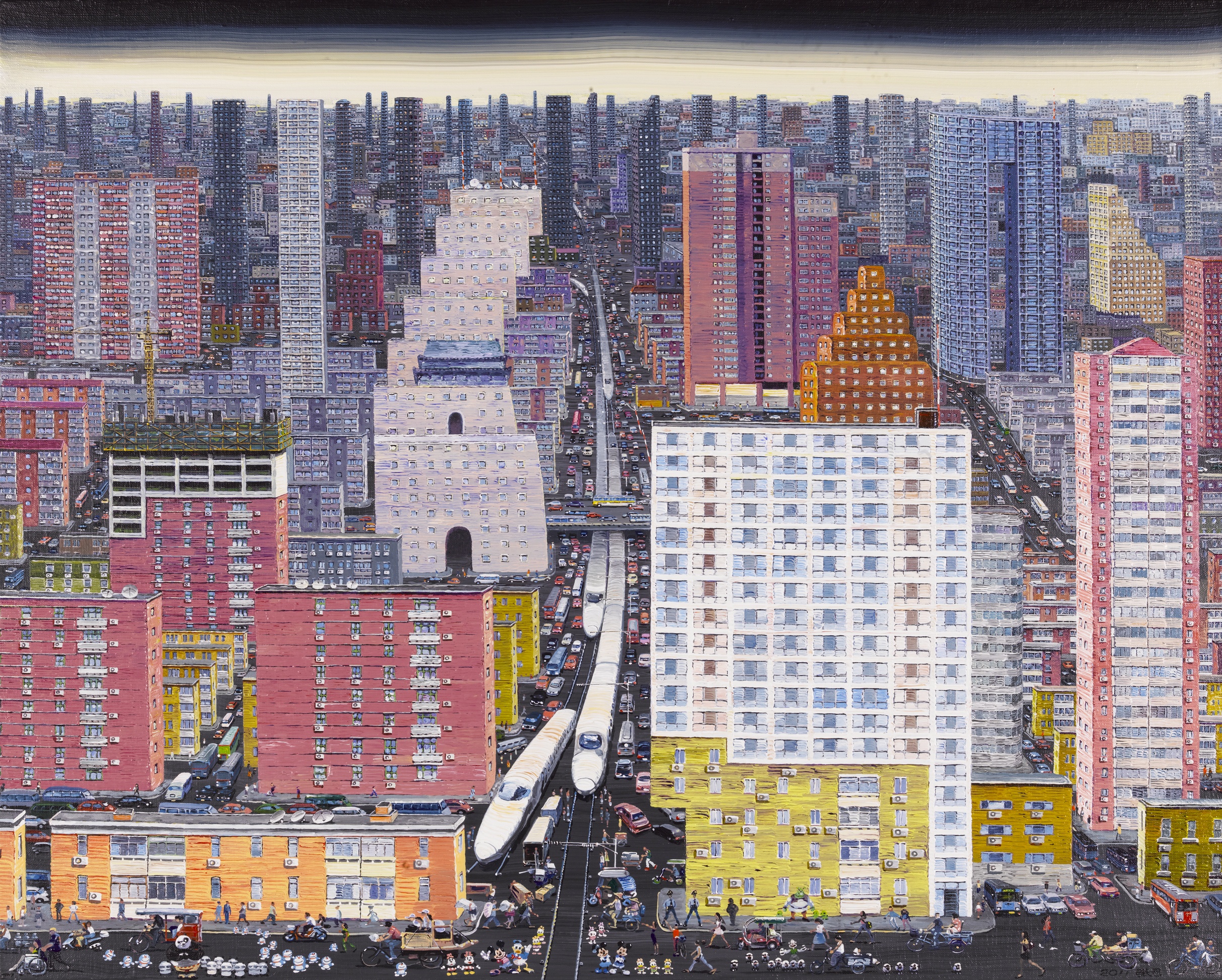 Harmony Enters Beijing | 2011 | Acrylic on canvas | 75x60cm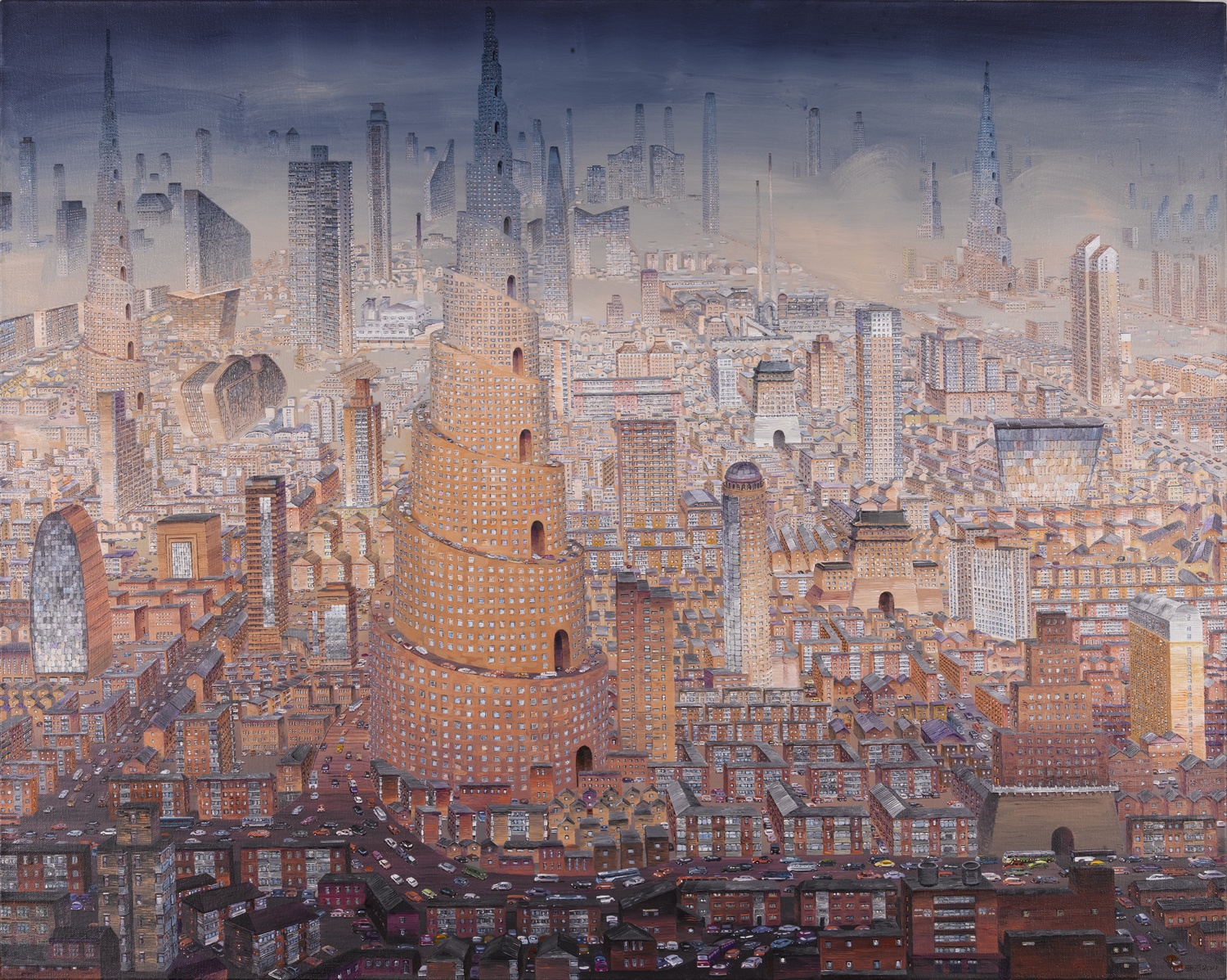 Tower of Babel | 2011 | Acrylic on canvas | 112x145cm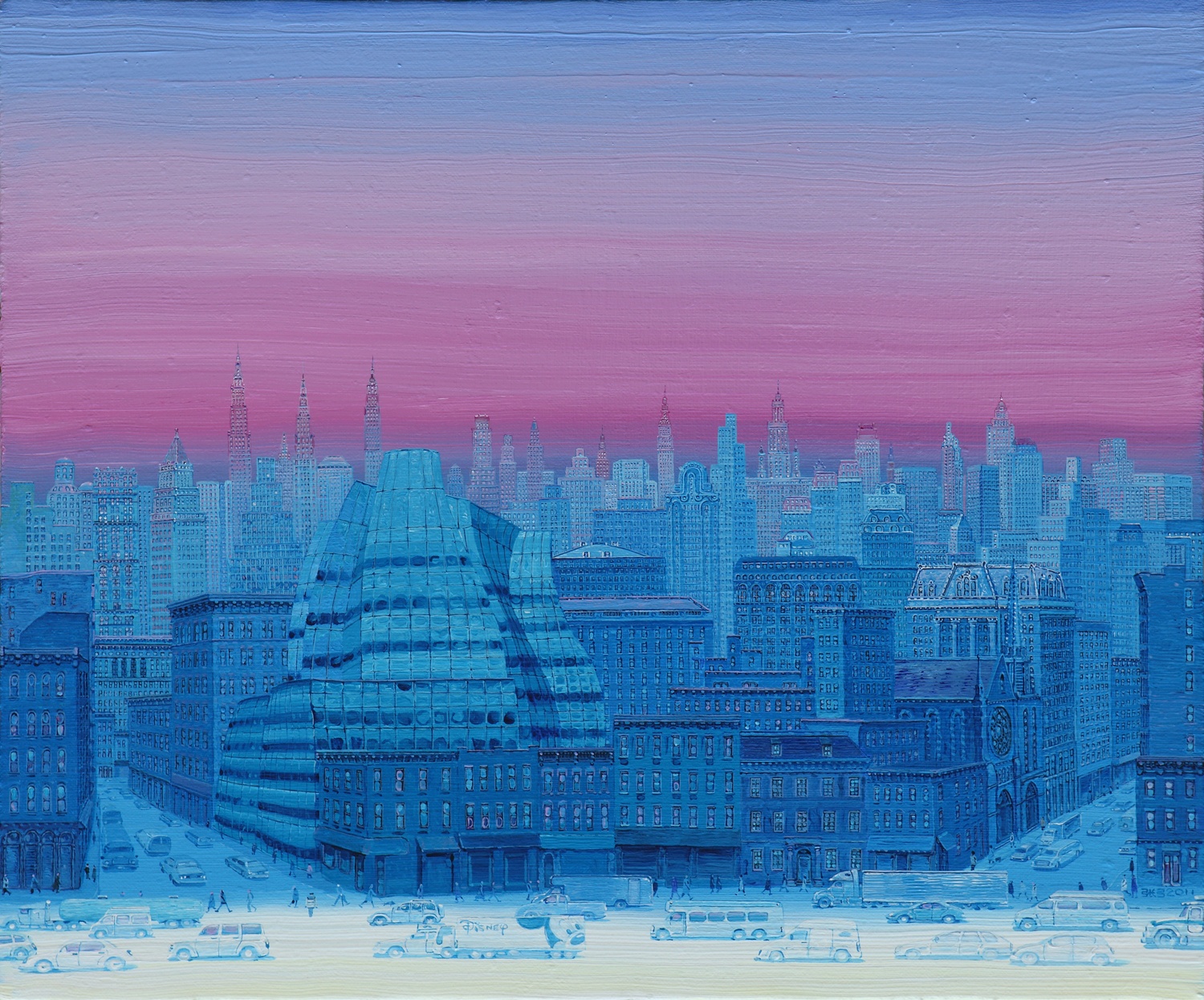 New York Morning | 2011 | Acrylic on canvas | 54x65cm
2017-present: The Garden of Eden series
Zhang Gong felt that the withdrawal of religious culture led to the decline of humanity and morality. In his recent works, he considers the relationship between faith and society, and explores the possible return of human beings to the Garden of Eden. The theme revolves around an authentic 'pure' land without regard to race, gender, nationality or culture, akin to the original state of the world. In addition to 'naïve' cartoon animals and plants, Zhang Gong's brush also adds key religious imagery and symbolism to compose pictures with a unique visual tension. Whimsical fables and narratives express complex social realities, expressing the doubts and uneasiness inherent to what we consider a good life, whilst reminding Zhang Gong's audience to reflect upon the relationships between contemporary society and so-called 'civilised' beliefs.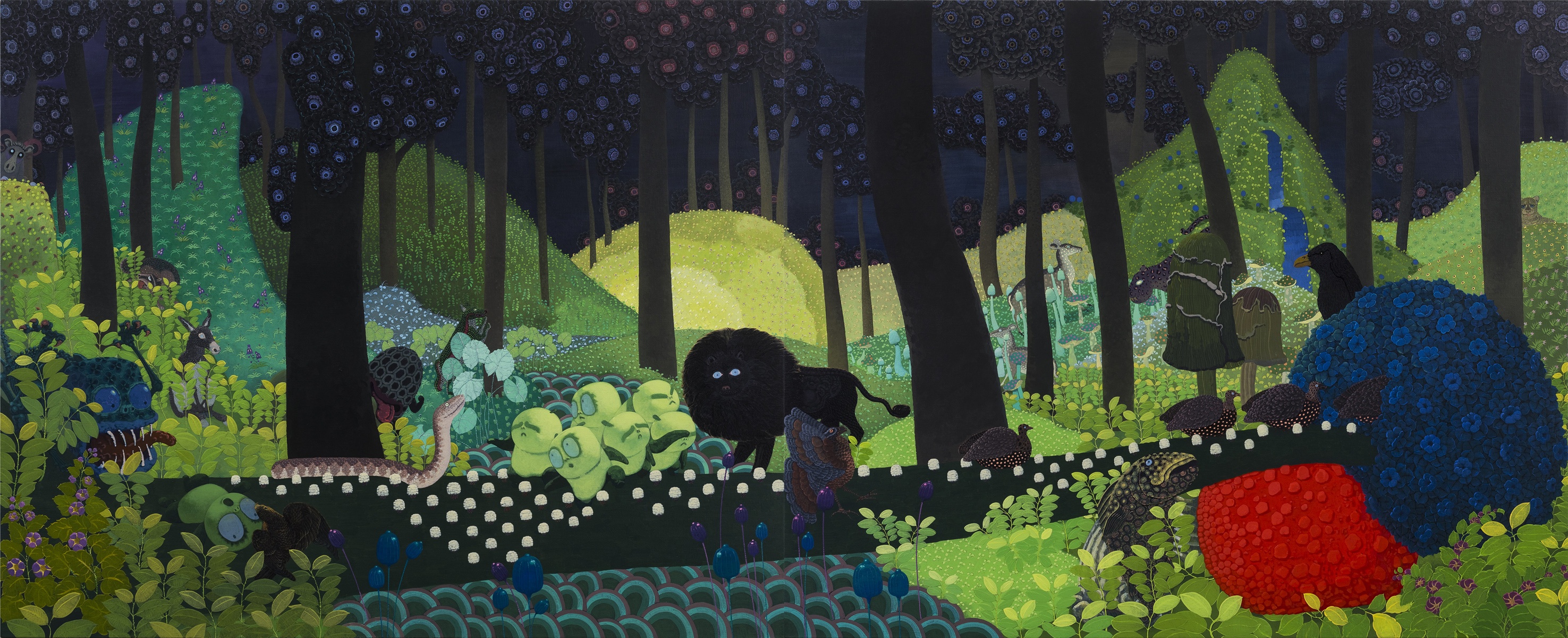 Sentimental Garden | 2018 | Acrylic on canvas | 140×344cm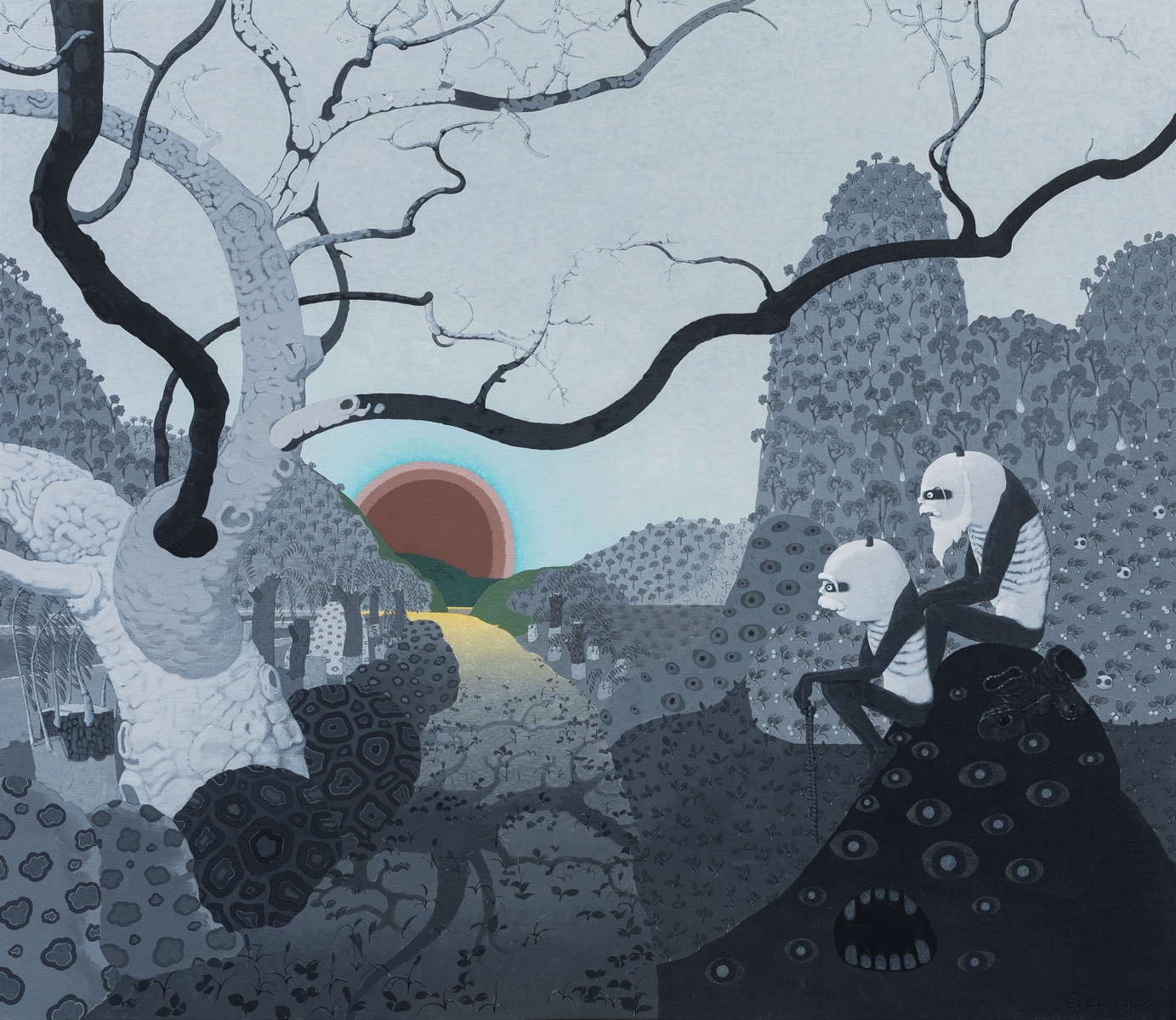 Mr. Godot Will Definitely Come Tomorrow | 2017 | Acrylic on canvas | 95×110cm