Walasse Ting 丁雄泉
1929-2010
Born in Wuxi, China in 1929, but raised in Shanghai, Walasse Ting was a painter, sculptor, graphic artist, and poet who began his life as an artist at a very young age. Walasse briefly attended the Shanghai Art Academy, but always considered himself to be self-taught, learning to draw with chalk on the street at a young age. In 1952 he immigrated to Paris, where he lived as a struggling artist but became associated with artists Karel Appel, Asger Jorn, and Pierre Alechinsky, members of the avant-garde group called COBRA.
Ting arrived in New York in 1958 at the height of the Abstract Expressionist period. He befriended the American artist Sam Francis, and the movement had a profound influence on his work. Together they worked to publish 1 Cent Life (1964), a book of Walasse's poetry illustrated by artists Karel Appel, Jim Dine, Andy Warhol, and Francis, among others. Bold dripping strokes featured prominently in his paintings, which at the time were mainly poetic abstractions in the manner of the Paris-based Chinese artist, Zao Wouki. In the 1970s Ting developed his now distinctive style using Chinese calligraphic brushstrokes to define outlines and filling flat areas of colour with vivid acrylic paint.
Walasse was awarded the Guggenheim Fellowship Award for drawing in 1970. His works can be found in many museum collections including the Metropolitan Museum of Art, the Guggenheim, the Tate Modern, Centre Pompidou, the Stedelijk Museum, Amsterdam; the Silkeborg Museum, Denmark; the Museum of Hong Kong; the Chicago Art Institute; and the Musee Cernuschi, Paris.
Since 2001, Ting had been settled in Amsterdam, the Netherlands. In 2010, he died at the age of 81 in New York.
Claiming himself "Flowers Thief", Ting loved to draw women, flowers, parrots and horses. Bold colours and strong visual tension is the vivid imprint of his creation, while food and women are the main source of his inspiration. Besides painting, Ting also wrote poems. In the eighty-year life, Ting infused all of his passion and energy into his paintings.
Early Work
When Ting moved to Paris in 1952, he was strongly affected by Matisse and other masters, he started to create abstract oil paintings. Mainly in strong block of black, his works were full of unexpected force and flying emotions. Eight years later Ting emigrated to New York, where he became involved with the Pop artists and influenced by American Abstract Expressionism. Ting's early work was abstract, full of vibrant colours and energy. Bright hues of acrylic were flung onto his canvases, at times delicate and often intense, but always with an underlying sense of space.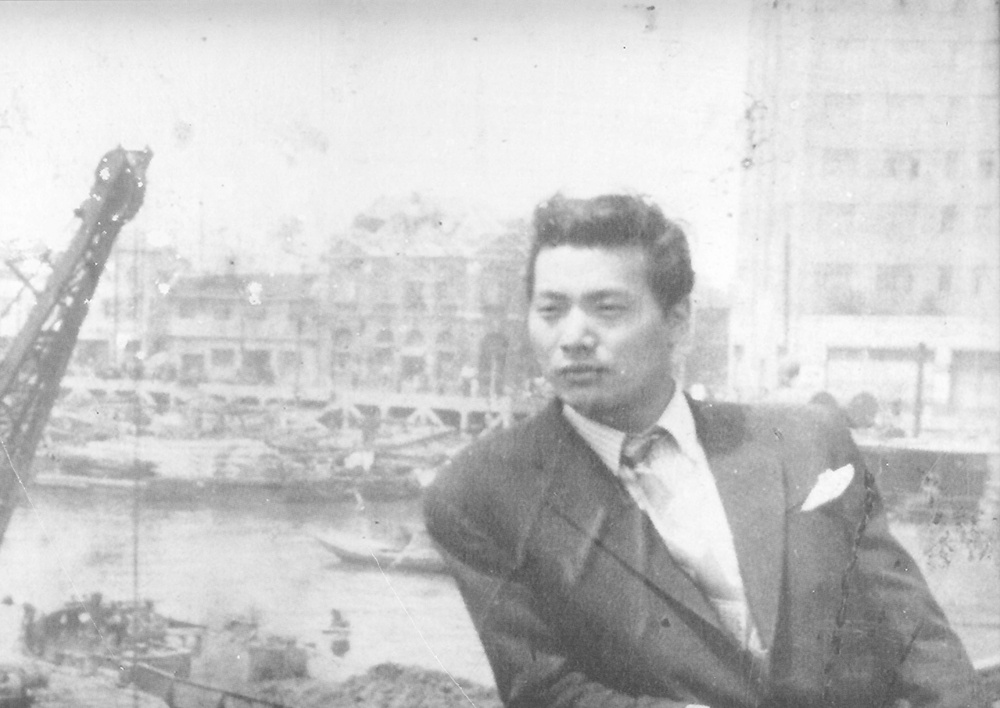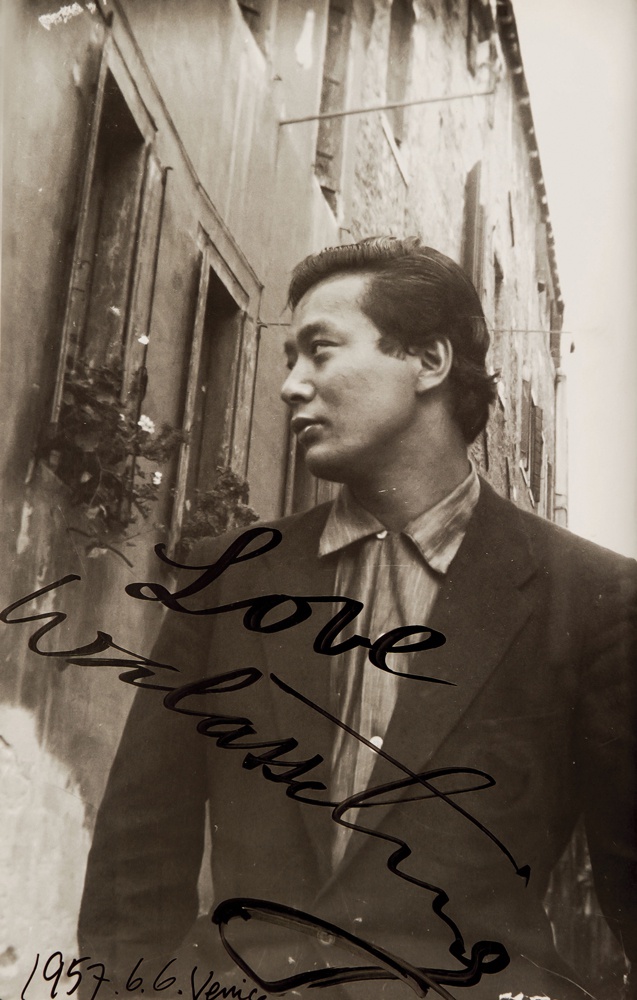 At Garden Bridge, Shanghai, 1950 (left) and in Venice, 1957 (right)
Disctinctive Style
In the 1970s, Ting's work began to transit from abstractions to boldly colored figurative works blending calligraphic brushstrokes with splatters, splashes, and bright fields of color. His widely collected series of female nudes exemplify his embrace of this decidedly Western, vivid coloration. Clearly having found his own identity as an artist, he continued to develop his now distinctive style of painting by exploring figurative themes of animals, birds, women and flowers. His daring use of colour has made him one of the most immediately recognizable artists of the 20th Century.

Ting once said,
" When I see a beautiful woman I see flowers. Its beauty makes me feel intangible, melancholy, love, refreshed, different and reborn. I want to use different colours to express my inner feelings and emotions in my paintings. I've spent all my life painting, to express a sense of freshness just like a new spring. Women, cats, flowers, and birds in my paintings all represent the beauty in that freshness."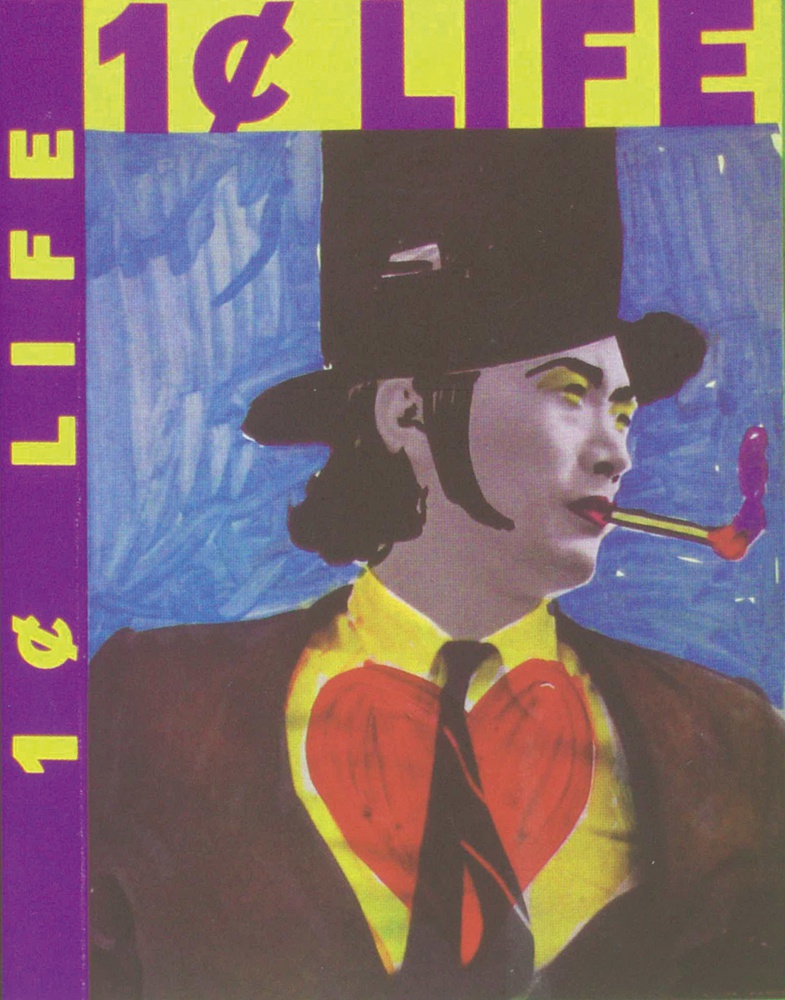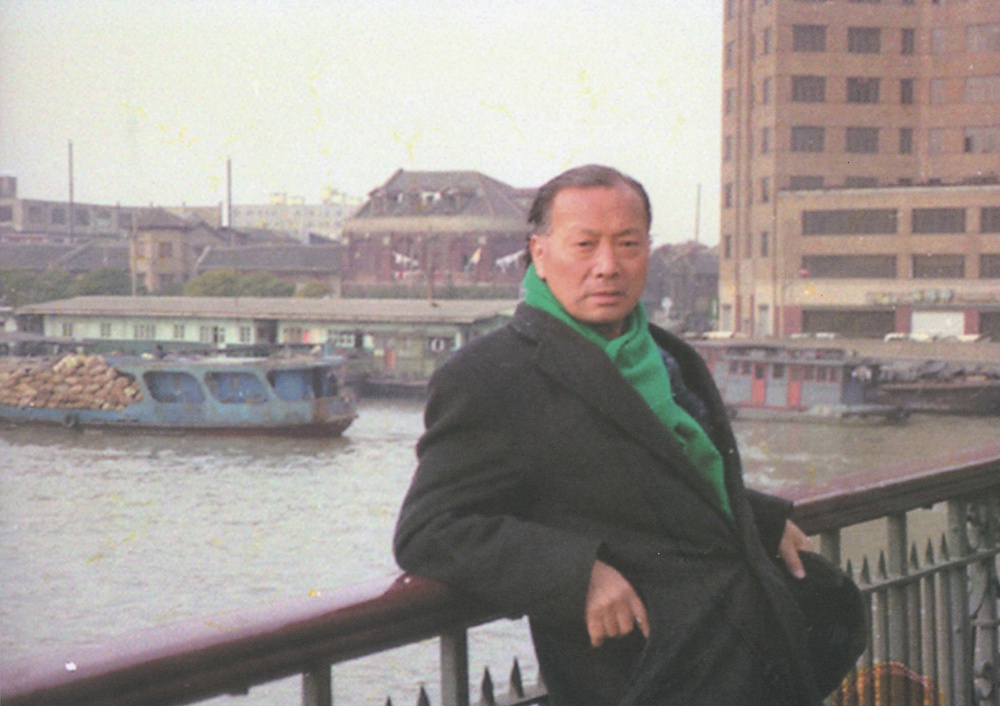 Cover of 1 Cent Life, Published 1964 (left); Ting at Garden Bridge, Shanghai, 1988 (right)
| | |
| --- | --- |
| 1929 | Born in Wuxi, Jiangsu Province, China |
| 1946 | Moved to Hong Kong |
| 1952 | Moved to Paris, France |
| 1958 | Settled in New York, USA |
| 1970 | Awarded a fellowship for drawing from the John Simon Guggenheim Foundation |
| 2001 | Moved to Amsterdam, the Netherlands |
| 2010 | Died in New York on 17 May |
Selected Solo Exhibitions
| | |
| --- | --- |
| 2010 | Taipei Fine Arts Museum, Taipei, Taiwan |
| 2000 | Scheringa Museum, Spanbroek, the Netherlands |
| 1996 | Galerie Delaive, Amsterdam, the Netherlands |
| 1990 | 2RC Gallery, Milan, Italy |
| 1988 | Galerie Alcolea, Barcelona, Spain |
| 1982 | National Gallery of Art, Reykjavik, Iceland |
| 1973 | Lefebre Gallery, New York, USA |
| 1970 | Galerie Birch, Copenhagen, Denmark |
| 1968 | Galerie de France, Paris, France |
| 1960 | Martha Jackson Gallery, New York, USA |
| 1957 | Galerie Chalette, New York, USA |
| 1954 | Paul Fachetti Gallery, Paris, France |
Notable Collections
Stedelijk Museum, Amsterdam, the Netherlands
Chicago Art lnstitue, Chicago, USA
Detroit Institute of Art, Detroit, USA
Chrysler Museum, Provincetown, USA
Musée Cernuschi, Paris, France
Silkeborg Kunstmuseum, Denmark
Randers Museum, Denmark
Rockerfeller University, New York, USA
Museum of Modern Art, New York, USA
Baltimore Museum, Baltimore, USA
Israel National Museum, Jerusalem, Israel
Philadephia Museum, Philadephia, USA
Carnegie lnstitue, Pittsburgh, USA
U.S. Steel, Pittsburgh, USA
Gulf Oil Corp, Pittsburgh, USA
Museum of Fine Art, Boston, USA
Santa Barbara Museum, Santa Barbara, USA
Chrysler Museum at Norfolk, Virginia, USA
Guggenheim Museum, New York, USA
Pasadena Art Museum, Pasadena, USA
Albright-Knox Art Gallery, Buffalo, USA
Hopkins Center Art Galleries, Dartmouth Callege, Hannover, New Hampshire, USA
LA MoCA, Los Angeles, USA
Metropolitan Museum of Art, New York, USA
National Gallery of Art, Reykjavik, Iceland
Hong Kong Museum of Art, Hong Kong
Taipei Fine Arts Museum, Taipei, Taiwan
Tate Gallery, London, England
Shanghai Art Museum, Shanghai, China
SAMA, Pennsylvania, USA