Li Huayi was born in 1948 in Shanghai, China. When he was six years old, Li learned the art of traditional ink painting with Wang Jimei in private. By 1964, at the age of sixteen, Li began his studies in Western art with Zhang Chongren, who had studied at the Belgian Royal Academy in Brussels and who was known for his realistic watercolors. During the Cultural Revolution (1966 - 1976), Li was exempted from being sent to the countryside and allowed to remain in Shanghai to paint Soviet-style propaganda murals as a result of his dexterity with brush and ink and his excellent training in Western art.
When travel restrictions eased after the Cultural Revolution, Li Huayi visited a number of China's significant scenic, historic and cultural sites in the late 1970s. During this journey, Li visited the celebrated peaks of Huangshan in Anhui Province, which are often depicted in many of his paintings. In Gansu Province, Li taught himself the early history of Chinese painting and achieved an understanding of religious painting through informal study of the Buddhist cave temples at Dunhuang. Finally, in 1978, Li travelled to Beijing where he saw his first Northern Song landscape painting and first major exhibition of modern Western art; both of which left him with deep and lasting impressions.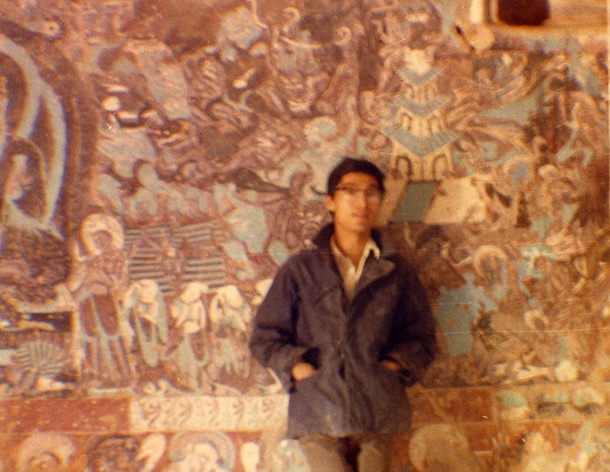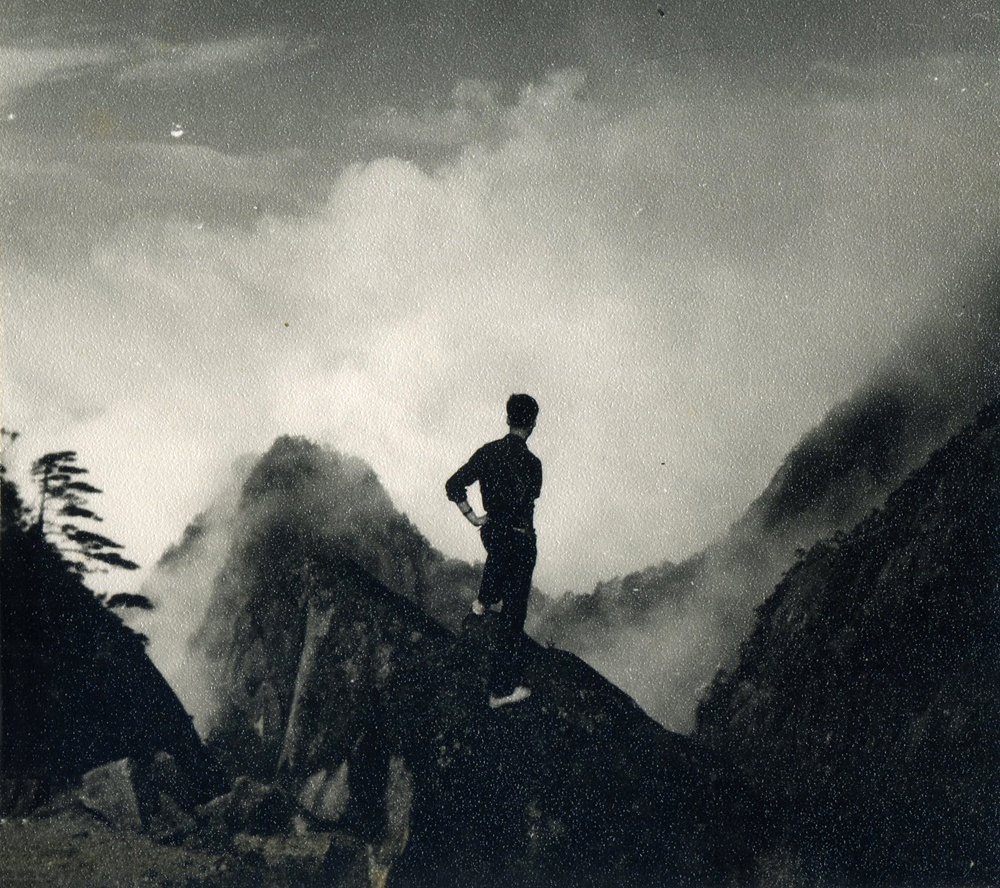 Li Huayi in Dunhuang (left), and Huangshan (right)
In 1982, Li Huayi and his wife immigrated to San Francisco. There, he enrolled at San Francisco's Academy of Art University to study Western art and he completed his master's degree in 1984. In the same year, Li held his first one-man exhibition in America at the Pacific Asia Museum in Pasadena, featuring a combination of his Dunhuang-style paintings and his 'Abstract Expressionist' works. His abstract paintings particularly received critical acclaim from the leading scholar of Chinese painting, Michael Sullivan.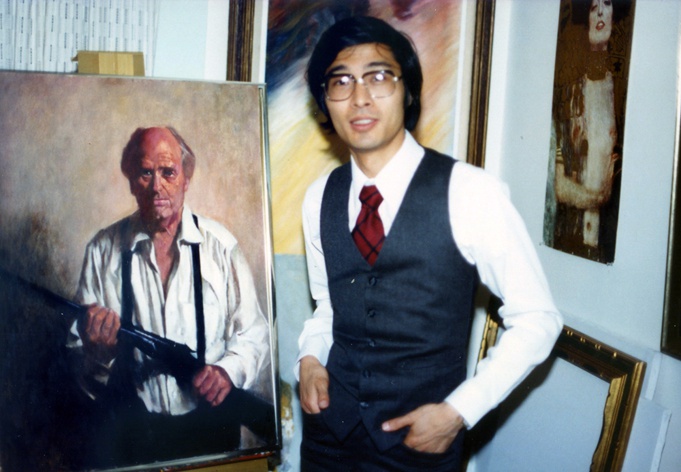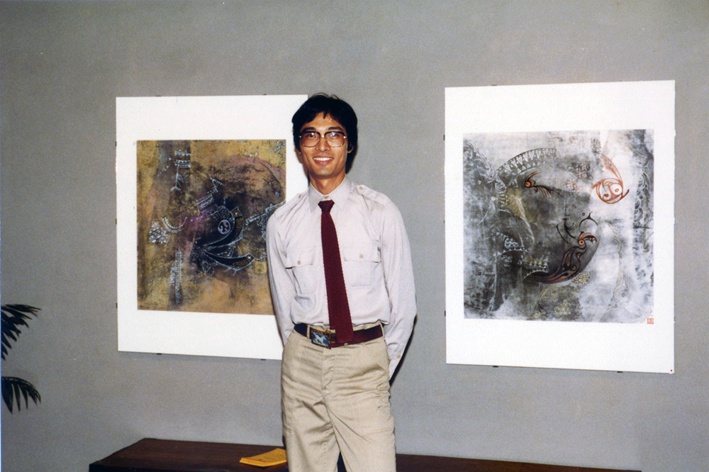 Li Huayi at his studio in San Francisco (left), and at his solo exhibition in 1984 (right)
In the decade to follow, Li Huayi explored the prospects and boundaries of abstract painting combined with elements from early Chinese art. He gradually created his signature style in the early 1990s, which features grand mountain compositions that recall the monumental landscapes of the Northern Song dynasty.
Throughout Li Huayi's artistic career, China's extraordinary landscape has been a primary source of artistic inspiration. Particularly during the 2000s, he made a number of pilgrimages to famous mountains in China including Huangshan Mountain in Anhui, Lushan in Jiangxi, Wuyishan in Fujian, Zhangjiajie in Hunan, and Huashan in Shanxi, as well as an exploration of Li Cheng's home territory in Shandong.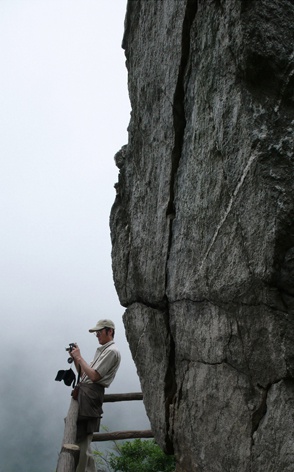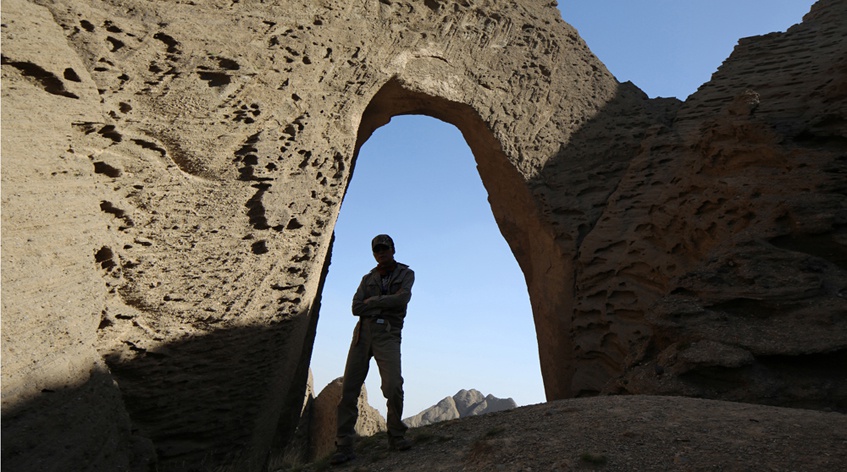 Li Huayi in Mount Lu, China, 2006 (left), and in Xinjiang, China, 2009 (right)
Today, Li continues to find inspiration in China's vast mountains and frequently journeys back to his homeland.
Li Huayi has held solo and group exhibitions worldwide at the Asian Art Museum of San Francisco, the Arthur M. Sackler Museum, the Princeton University Art Museum, the Wooster College Art Museum, the Museum of Fine Arts, Boston and the National Art Museum of China.
Li has also held important solo exhibitions at the National Art Museum of China, Beijing (2011), the Asian Art Museum of San Francisco (2004), and was part of the seminal China 5000 Years Exhibition at the Guggenheim Museum in New York, NY (1999).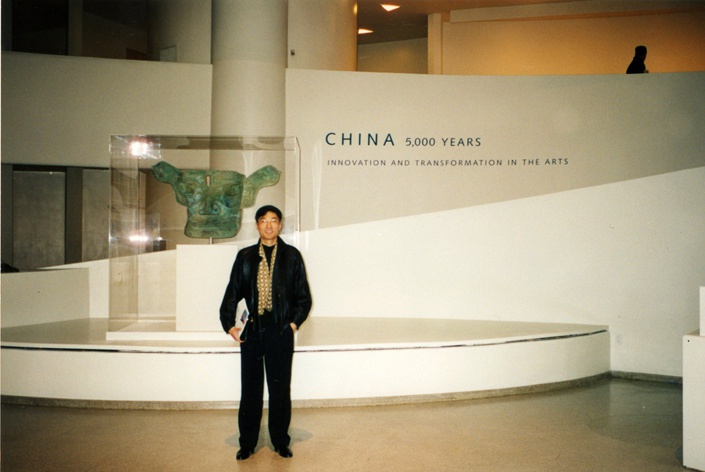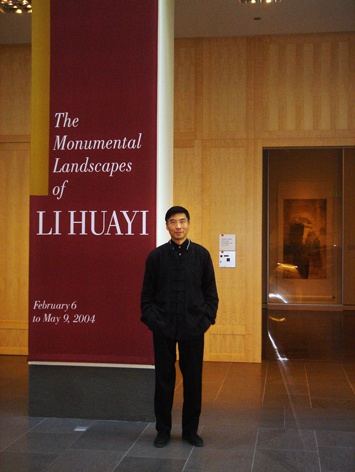 Li at the Guggenheim Museum (left), and the Asian Art Museum in San Francisco (right)
His works are widely collected by prestigious museums including the British Museum, UK, the Asian Art Museum of San Francisco, USA, the Brooklyn Museum, New York, USA, the Cleveland Museum of Art, USA, the Honolulu Museum of Art, Hawaii, USA, the Harvard Art Museums, USA, the Art Institute of Chicago, USA, the Spencer Museum of Art, the University of Kansas, USA, Suzhou Museum, China, M+, Hong Kong and the Hong Kong Museum of Art.
Artist Website - lihuayiarts.com
Wikipedia Page - https://en.wikipedia.org/wiki/Li_Huayi