On 12 November 2019, Kwai Fung Hin Art Gallery celebrated the solo exhibition of Li Huayi titled Contemporary Landscapes: Li Huayi at the Honolulu Musuem of Art with our collectors and art experts at Arbor. We are very pleased that Master Li flied to Hong Kong to join the dinner, and we extend our sincere gratitude to our guests for joining the celebration of Li Huayi's artistic career.
The Honolulu Museum of Art was opened in 1927 and now has one of the largest collections of Asian art, especially Japanese and Chinese works, in the States. The exhibition Contemporary Landscapes: Li Huayi traces Li Huayi's career over three decades, through 33 paintings borrowed from collectors around the world. It includes recent works never before seen by the public, as well as highlights from various stages of his artistic growth, in formats from hanging scrolls and gold screens to installations.
For the purpose of sharing this exceptional exhibition, our gallery has produced a short video. Please click on the below link to view.
Meanwhile, our gallery is pleased to present Li Huayi's solo exhibition Law of Nature, Tao of Man at Kwai Fung Hin which is on view from 13 November to 14 December, 2019, showcasing Li Huayi's latest works of multiple screens. Please feel free to drop by our gallery to visit the exhibition.
---


CONTEMPORARY LANDSCAPES: LI HUAYI
24 AUGUST, 2019 - 5 JANUARY, 2020
HONOLULU MUSEUM OF ART
900 South Beretania Street, Honolulu, Hawaii, USA
---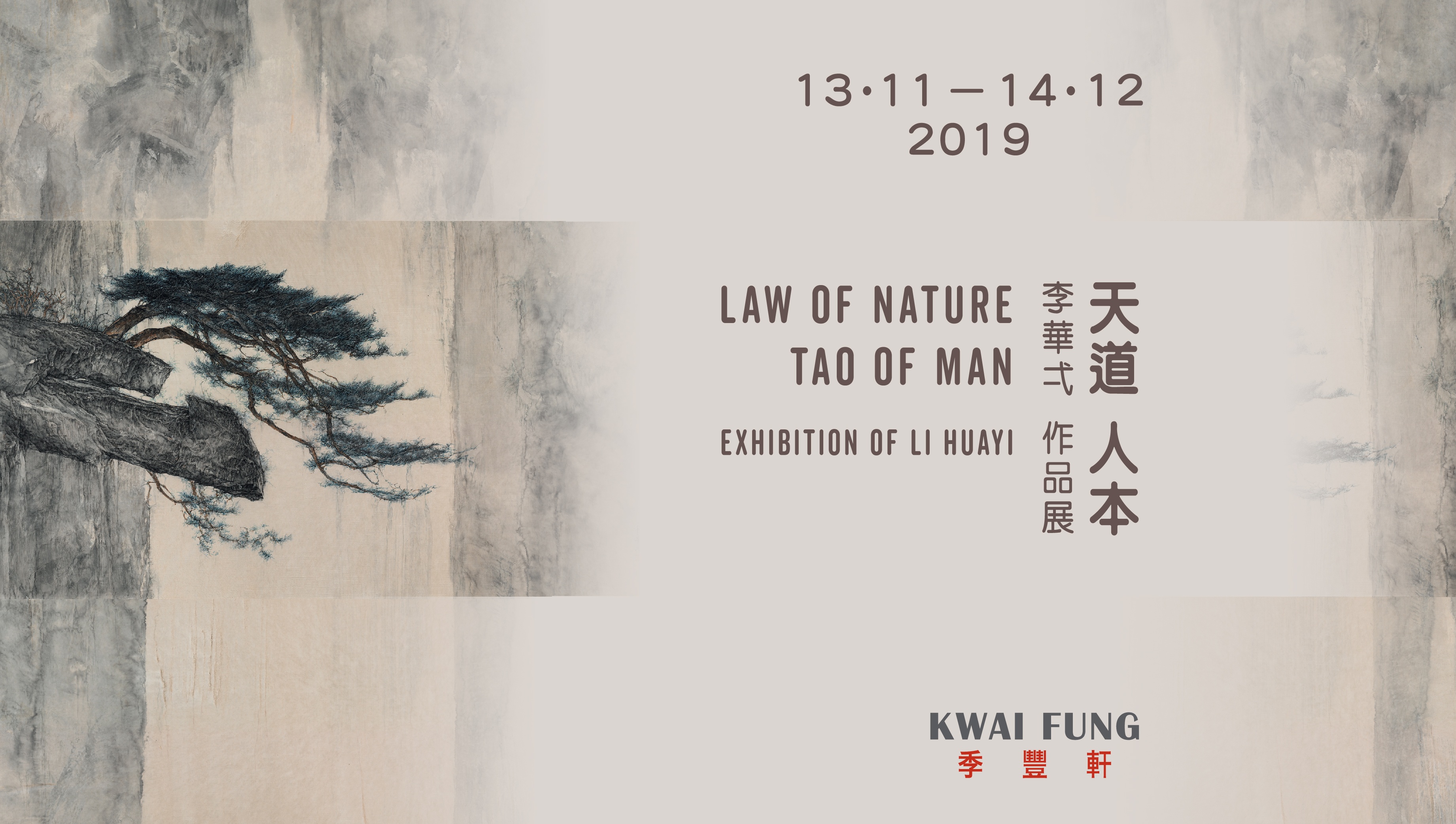 LAW OF NATURE, TAO OF MAN - EXHIBITION OF LI HUAYI
13 NOVEMBER – 14 DECEMBER, 2019
KWAI FUNG HIN ART GALLERY
G/F, 20 Ice House Street, Central, Hong Kong
12 Nov 2019